Kitchener kicks up water rates 7.6% to pay for infrastructure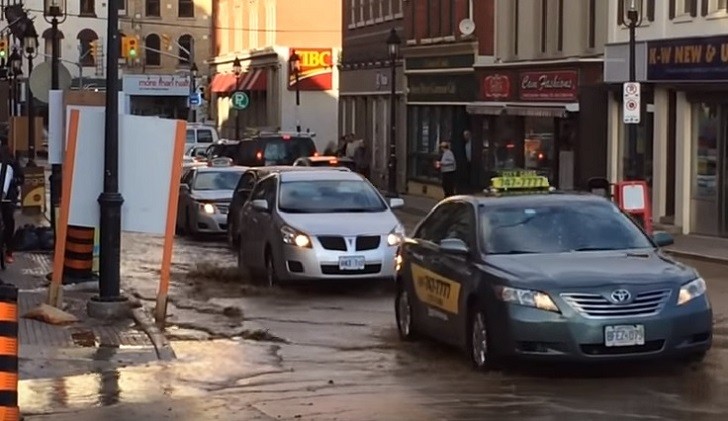 Kitchener residents will be paying 7.6 percent more on their water bills every year for the next decade, and a 10.8 percent annual increase for sanitary sewers, in order to build up a fund to replace aging water and sewer infrastructure.
The rate increase has been brewing since August, when city staff called on elected officials to implement a hike. The problem has been created by years of chronic underfunding. While an accelerated infrastructure replacement program was introduced in 2002, "skyrocketing construction costs and funding shortfalls mean the program can't keep up with what is required," the Waterloo Region Record reported back in the summer.
The article notes that 60 percent of Kitchener's water mains will be near or at the end of their life cycle over the next 20 years. Over $2 million has been spent since November 2014 repairing 136 water main breaks.
For the average Kitchener household, the rate increase translates into $1,838 for water and sewer services in 10 years, compared to $746 in 2014. Water rates in Cambridge and Waterloo are also going up, though not as much.
The Record notes that municipalities in Ontario face increased costs for water and sewer due to the Walkerton water contamination in 2000.