B.C. robotics manufacturer working with Seatronics to supply ROV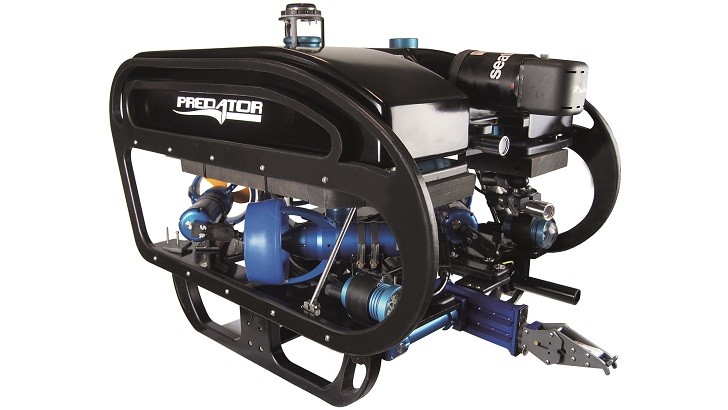 Seatronics, an Acteon company, and market leaders in the rental and sale of marine electronic equipment, has announced a collaboration with Canadian-based manufacturer, Inuktun Services Ltd. Inuktun has extensive expertise in remote controlled robotic transport and delivery of multi-mission, modular technology used in hazardous environments and confined spaces.
Seatronics is working with Inuktun to supply the Inuktun ROV Manipulator as a standardised option for the Seatronics Predator ROV Elite System. The Elite System was established and manufactured by Seatronics as a Bomb Squad Capable Improvised Explosive Device (IED) ROV specifically designed to operate within the military and defence industry. The Inuktun ROV Manipulator is a compact and powerful addition to the Predator Elite System with flexible interchangeable jaw sets and pressure compensated housing.
Phil Middleton, group managing director, Seatronics, said, "Seatronics is excited to collaborate with Inuktun on the development of our Predator Elite ROV system. Colin and his team have been hugely supportive throughout our extensive testing, culminating in the recent successful trials in the US. Seatronics is working closely with Inuktun in developing opportunities to collaborate on future developments."
Colin Dobell, president and CEO, Inuktun, added, "We are looking forward to working with Seatronics on new options for their ROV system. The Seatronics team has a great reputation in the industry and, as demonstrated with this latest development, they have the ability to solve problems that others cannot."