American Augers M-200D mud system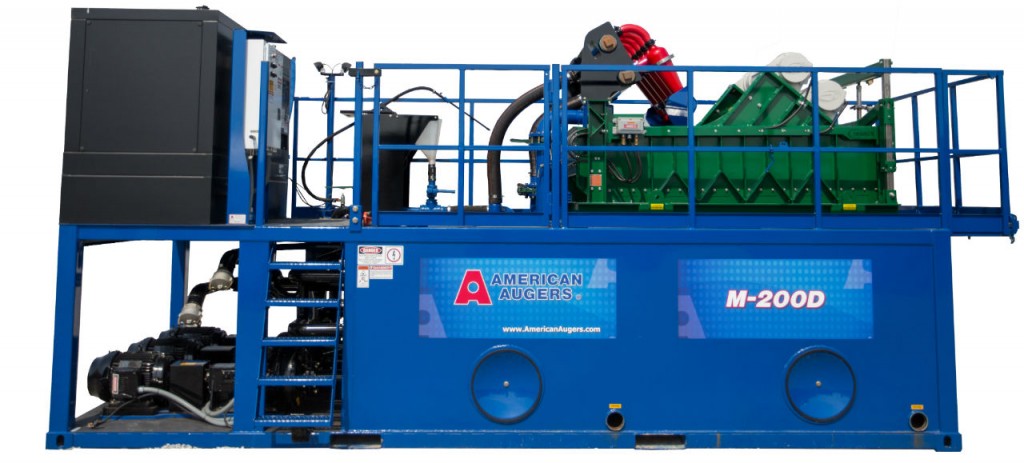 The M-200D mud recycler's predominate feature is the use of a Derrick 503 single shaker. Using a single shaker reduces the system size while providing plenty of screen area for outstanding performance.
The shaker angle can be adjusted while running to maximize cleaning efficiency. According to the company, Derrick shakers are recognized as the highest quality and highest performing shakers across multiple industries. This 200-gallon-per-minute system is perfect for the 100,000-pound and under class of drill rigs.