Nylon Weld Purge Plugs for weld purging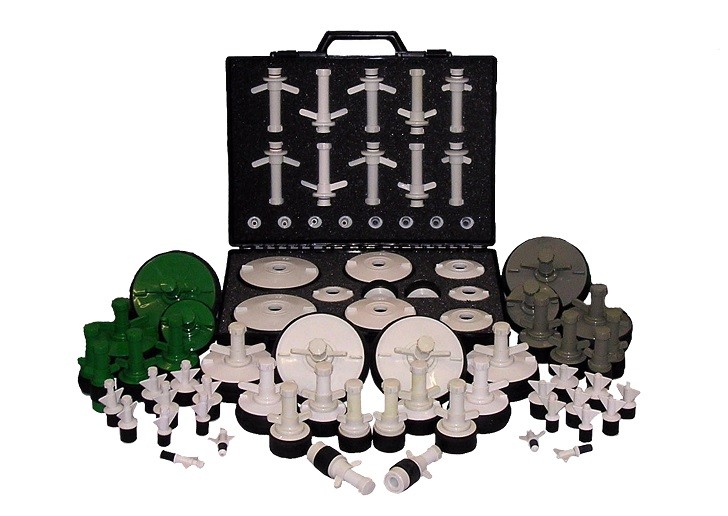 Ensuring that your stainless steel tubes and pipes are welded without oxidation, which leads to loss of corrosion resistance, is vital in industries such as oil and gas, nuclear, food and beverage, pharmaceutical, semiconductor and dairy that in order to achieve a perfect zero colour weld, the oxygen level must be purged down to lower than 100 ppm before and during welding.
Huntingdon Fusion Techniques HFT have a range of Weld Purging Systems designed to achieve the perfect weld for every application.
The Pipestoppers Division at HFT manufactures a range of white Nylon Weld Purge Plugs that are clean and suitable for weld purging of tubes and pipes up to 6" diameter.
The Nylon Weld Purge Plugs are made from engineering-quality nylon 6 in a range of sizes from 0.5" (12 mm) up to 6" (150 mm). They are manufactured with a standard seal made from natural rubber and for special applications seals made of silicone, nitrile and viton rubbers are available.
These low cost, lightweight plugs service a wide variety of industrial applications. As "overnight stoppers" they provide a strong barrier in pipeline activities, to prevent foreign bodies entering the line during downtime.
Other applications include leak testing of pipework systems, whether commercial, domestic or industrial and sealing holes in castings, tanks and other assemblies.
The Nylon Plugs are available individually or in kits to suit plumbers, automotive radiator repair shops and pool and spa maintenance teams, all of which are available for immediate delivery.
The plugs can be supplied with a hollow shaft with an outside ½" BSP thread for screwing on a standard hose connection or solid shaft versions up to 1.5" diameter for pressure testing.