Toro introduces the Pro Sneak 365 vibratory plow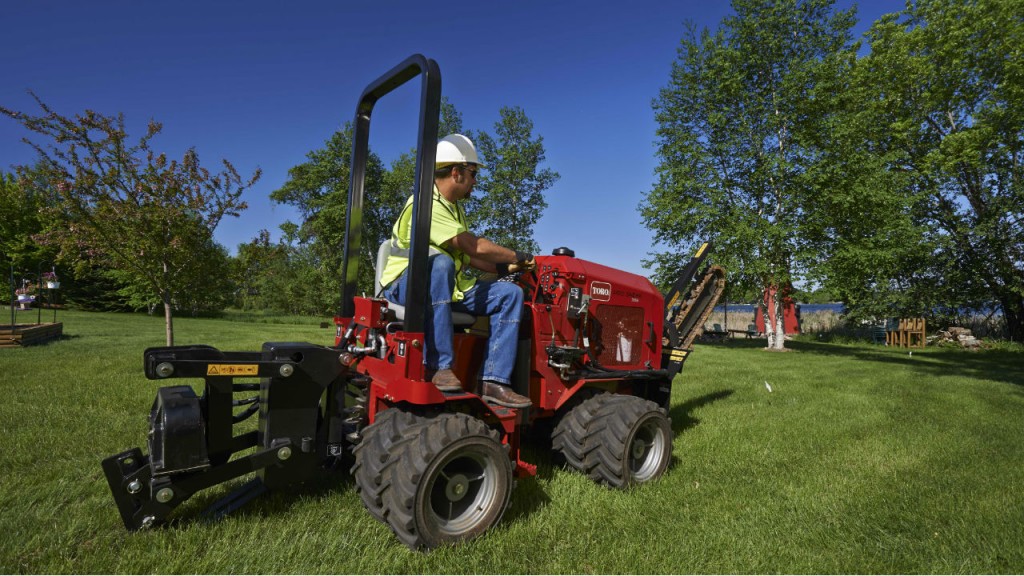 The Toro Pro Sneak 365 Vibratory Plow delivers powerful plowing in a compact, maneuverable package perfect for installing drip irrigation lines, electrical cable or other utilities in tight spaces. Utility contractors appreciate the narrow tire configuration of the Pro Sneak, which spans 36" in width, allowing for passage through gates, or other obstacles. Also available on the new Pro Sneak 365 is the dual-tire option for increased traction in challenging ground conditions.
Powered by a Yanmar Tier 4 final engine, the Pro Sneak ensures dependable power and productivity whether trenching or plowing. The Pro Sneak delivers consistent plowing of up to 24 inches deep, regardless of the terrain. It features 10-degree frame oscillation to ensure constant wheel-to-ground contact when plowing. An optional front-mounted trencher that delivers a dig depth of up to 36 inches, is also available.