Defending the taxpayers
Edmonton microtunnelling job reveals the fine line between cost control and technical expertise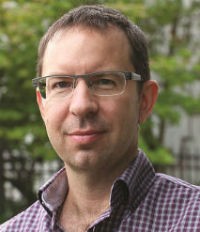 In 2014 the City of Edmonton awarded a contract to the Canadian branch of Shanghai Construction Group, a major Chinese tunnelling contractor with a long resume of complex microtunnelling completions, though none had at that point been done in Canada.
The Edmonton job was just one of hundreds handed out every year to contractors, most of them Canadian but also U.S.- based, who compete for work to upgrade and build new water and sewer infrastructure from coast to coast.
This one was different, however, for a couple of reasons. It was the first time a Chinese company was awarded a tunnelling contract in North America; and it also marked the first time that concrete pipe fabricated in China was chosen over locally-sourced pipe for a large civil engineering project.
While the first issue didn't ruffle any feathers – after all, Irish microtunneller Ward & Burke has been doing a lot of work in Canada since setting up in Toronto in 2011, often using equipment manufactured by Germany-based Herrenknecht – the second certainly did. The Canadian Concrete Pipe and Precast Association (CCPPA), which advocates for Canadian manufacturers of concrete pipes, accused the city of relying on a third-party inspection of SCG's pipe factory in China, paid for by that company, which they said was insufficient and could compromise the integrity of the pipe.
"The consequences of building buried infrastructure, such as this sanitary sewer, with substandard or non-conforming pipes are many and long lasting," the association fumed in a letter sent to Edmonton Metro, a daily newspaper. SCG was also accused of using subpar materials and manufacturing processes to produce the 2,200-mm pipe for the $11-million contract, involving the cutting of a tunnel under Anthony Henday Drive.
But K.C. Er, SCG's project manager, used to work for the City of Edmonton and was well aware of procurement rules and the local pipes market. Er told CUI that the Alberta engineer who designed the pipe, travelled to China to ensure that the pipe met Canadian standards. Edmonton also sent their own concrete experts to China and took random core samples of pipe from the sections that were shipped to Edmonton.

As for whether SCG favoured a Chinese pipe supplier over a local one, Er was quoted in the Edmonton Sun, saying that SCG used Chinese cement piping because it was the only pipe that fit the TBM, after checking with Canadian suppliers like Lafarge. In that article Er even questioned the motives of the CCPPA in challenging SCG:
"They have a captive and lucrative market and they want to protect it," said Er, who lives in Edmonton. "Who is protecting the interests of the city and the taxpayers?"
He has a valid point. Why shouldn't the city entertain bids from offshore firms if they can provide both value and technical expertise that meets the bid requirements? – which in this case, was judged 40 percent on cost and 60 percent on technical merit. If anything, our story on page 8 shows that the Canadian microtunnelling market is becoming more competitive. As non-Canadian firms continue to bid on and win jobs in Canada, local firms will need not only to be low-cost, but technically proficient. And for owners, the requirement to give taxpayers value for money must never compromise the safety of the materials and the workers who install them.
Do you have a comment on this column or any other article in CUI? Call or email the Editor, Andrew Topf: 604-291-9900 ext. 325; [email protected].