LP reamer introduced to HDD market

Center Rock's new HDD-LP Pull Reamer has evolved after many years of success with its LP (Low Profile) canister drill product line. The LP product line has proven to be very efficient in drilling the hardest rock formations around the world. Now, Center Rock is introducing this product into the HDD market.
The HDD-LP is powered by individual LP hammers packaged within the reamer canister. Each of these hammers is pneumatically powered by compressed air supplied through the drill pipe. Each hammer impacts its respective bit which pulverizes the rock into small chips/cuttings. These cuttings are then forced back through the annular area between the pilot hole and drill pipe by the supplied air.
Offering models from 12 inches (305 mm) through 60 inches (1,524 mm), Center Rock Inc. has the solution for your rock drilling requirements.
Related Articles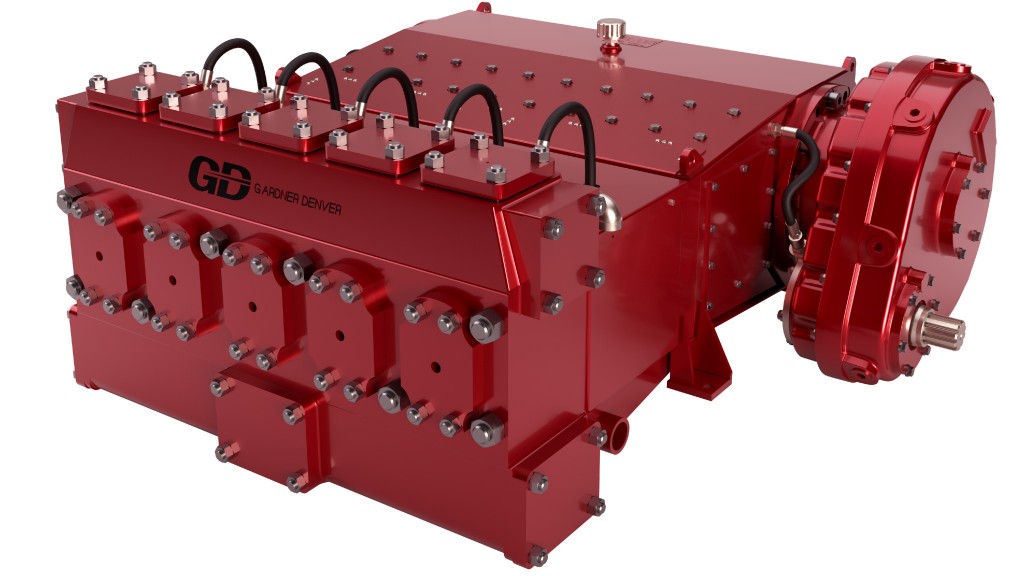 Gardner Denver launches new 1,000 GPM pump for horizontal directional drilling