Saskatoon shows how to get proactive on pipeline repair
City partners with Pure Technologies to implement risk prioritization plan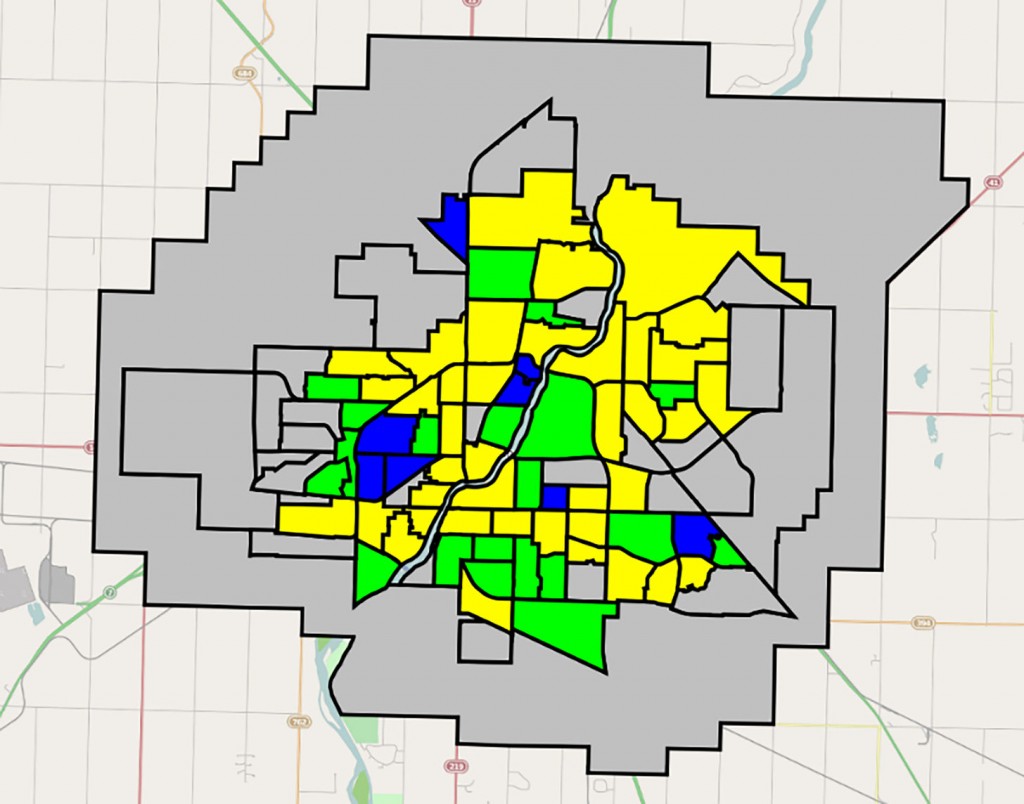 While pipeline management may seem unaffordable, understanding the condition and targeting repair provides an alternate approach to wholesale replacement and allows operators to accomplish the same de-risking effort with less money.
The City of Saskatoon operates more than 100 kilometres of watermains (400 mm diameter and larger) within the Water and Sewer Preservation Group. The city has an extensive watermain break database dating back to 1959, which assigns a condition rating to water main segments. These ratings are useful for evaluating small diameter local lines where the consequence of water outages is minor, and a "run to failure" strategy is acceptable.
For large-diameter transmission watermains, waiting for failures to occur before repairing or replacing highly critical mains is not an option. A proactive approach to condition assessment is needed.
"The benefits of accurate condition data can be significant," says Stephen Wood, water and sewer preservation manager for the city. "Allocating limited maintenance and replacement funds on the correct locations is crucial and this is impossible without good condition data. However, obtaining condition data on highly critical, non-redundant, pressurized watermains can also be costly. For this reason the city set out to determine where to focus its condition assessment efforts."
First priority: where to start?
To help Saskatoon better understand its network and overcome its particular challenges, the City partnered with Pure Technologies to help answer the questions: where do we start in prioritizing our pipelines based on risk, and what strategy should we implement moving forward?
Straight capital replacement is unaffordable. The City recognized the need to set up a risk framework in order to evaluate its highest priority pipelines first, rather than looking at a pipe based on when it was installed.
Pure proposed a data-driven, risk-prioritized approach to managing the critical buried infrastructure. The city and Pure Technologies worked closely to develop a systematic approach with specific tasks to implement a pipeline risk prioritization plan.
Collect existing data and provide a "gap analysis"
Prior to the project, existing information was collected and reviewed as it related to the pipeline assets. Pure looked at maintenance records and compared existing information with what is necessary to develop the preliminary risk assessment and ultimately the condition assessment of each asset. This "gap analysis" provided a summary of the available information related to the pipelines as well as what is not currently available.
At the same time, additional pipeline attributes were gathered, including existing information on material, diameter, failure history, previous rehabilitation, hydraulics, soil sampling, etc.
Define risk category and establish relevant risk factors
Pure adopted a logical approach to quantify risk as the product of likelihood of failure (LoF) index and consequence of failure (CoF) index. Relevant risk factors were selected after learning the historical pipeline behaviour and data availability. Each factor was assessed by a score value between high (5) to low (1).
Compute the risk analysis
Based on the metrics of consequence of failure, likelihood of failure scoring and layered with risk mitigation factors, Pure performed a risk computation using PureNet in-house software to determine the highest risk pipes and recommend the inspection technology.
Calculate pipeline and neighbourhood risk
Pure had the ability to look at a single line and plot it into risk zones node to node, feature to feature, and within set neighbourhood parameters. The risk zones recognize that pipelines do not deteriorate on a uniform basis. By aggregating the data by neighbourhood, the risk prioritization can help decision makers plan and target regions, facilitate scheduling, maintenance and repairs, and better communicate with stakeholders.
Model budgetary needs for different management scenarios
Through the exercise, Pure gave the City a static risk picture to provide a baseline look at the system, as well as a plan to forecast risk and establish appropriate budgets for multiple management strategies.
Pure developed a 50-year pipe replacement plan that systematically replaces pipe based on risk priority up to the available budget in a given year.
Replacement model versus condition assessment model
The replacement model offers limited coverage due to the high replacement costs from replacing entire pipe segments at a time. In comparison, the condition assessment model can achieve greater coverage for lower cost due to its unique methodology.
The condition assessment strategy is an approach where a program is developed that systematically inspects pipe based on risk priority and only addresses damage where needed. Under this program, pipelines are screened for repair or replacement depending on current condition of individual pipes. The provision of additional knowledge allows only the worst of the pipes to be addressed and avoids the premature repair or replacement of those pipes still in good condition.
What's next?
"The results of the report give us a clear indication of the benefits of condition assessment along with a priority list for addressing our highest risk locations," says Stephen Wood. "The next step is to put the plan into action. We are currently working on developing a project for 2016 that will provide a condition assessment of approximately 2.5 kilometres of our highest risk watermains."
Related Articles
As one of the latest models in the R2-Series excavator lineup, the Bobcat® E88 delivers durability, performance and quality for more productivity. Technically speaking, it's a compact machine, but it brings big performance with its redesigned engine and optimized lift performance, plus undercarriage and counterweight improvements. All these enhancements make this excavator one of the highest-performing models in its size class. With impressive over-the-side lift capacity, you can dig with greater confidence over the side of the machine. Put it to the test against similar models from other manufacturers. You'll see that the E88 can outwork the competition.