Worksite injuries driving demand for composite manhole covers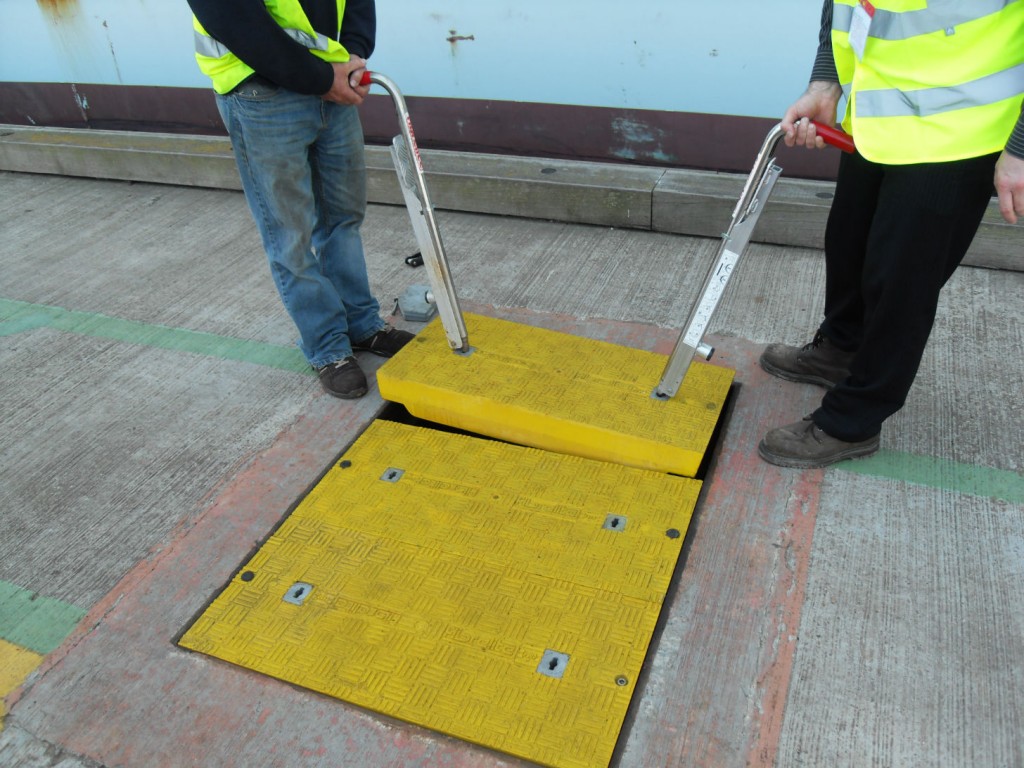 Composite materials are in demand as industries are experiencing hazards and injuries when using traditional steel and other metal products. Reports of crushed and amputated fingers and toes along with burns, back injuries and other ailments have given industries ranging from data centres to water treatment plants a reason to seek safer alternatives. In the United States in 2014-15 there were 3,675 incidences of reported injuries within the manufacturing industry alone. Thirty-two percent of these incidences were reported as back injuries which led to a total of 125,880 missed working days. Composites are an ideal solution to these problems due to their lightweight yet durable properties. By using lighter materials, operational injuries are prevented, worksites are made safer, and ease of installation and maintenance is made available to utility workers and contractors.
In the manhole and trench covers industry, the chances of injury during installation and removal are traditionally extremely high. Conventional steel manhole and trench covers typically weigh more than three times that of a composite cover, making them too heavy to be lifted manually. They require the use of large machinery, adding to the safety risks already in place. Steel covers also lack temperature control which can make the surface extremely hot resulting in severe burns when stepped on without proper attire. This presents a hazard in public spaces such as university campuses, shopping centres and municipalities where heavy foot traffic is commonplace. Workers are frequently injured while attempting to remove heavy cast iron manhole covers and the average cost of these injuries is reported as $100,000 per incident.
Using composite materials eliminates the use of heavy lifting equipment and allows for safer manual handling and avoids the high risk of injuries. Fibrelite, a manufacturer of composite covers and trench panels, has taken note and responded by using fibre-reinforced plastic composite (FRP), a type of composite material, in order to provide a safe alternative. Fibrelite's FRP covers have been designed to eliminate risk of burns by not exceeding high temperatures on the surface regardless of the temperatures below the cover. As an added safety feature, they also designed an anti-slip surface that reduces falls, slipping and sliding in order to eliminate as many safety risks as possible. By definition, the majority of access covers are lifted, sometimes frequently. While traditional metal or concrete covers are heavy and may even require specialist equipment, making lifting time-consuming and expensive, composites are different.
"As well as being lightweight – typically a third of the weight of metal or concrete – our covers are designed for safe lifting, having up to two lifting points for ergonomic lifting handles which means that just one or two workers can move them quickly and easily without risk of back injury or crushed fingers or toes, even at the heavier load ratings," says David Holmes, Fibrelite's technical director.
The costs of metal theft, manual handling injury claims and corrosion are causing many industries to rethink traditional materials and consider the use of composite products instead of conventional steel or other metal products.
Although fibre-reinforced plastic (FRP) composite can be more expensive than traditional materials such as aluminum, steel and concrete, composites are becoming more favourable where corrosion resistance, safety, thermal conductivity and other performance essentials are critical to a specific application.