IPEX showcases $55-million investment in Edmonton plant expansion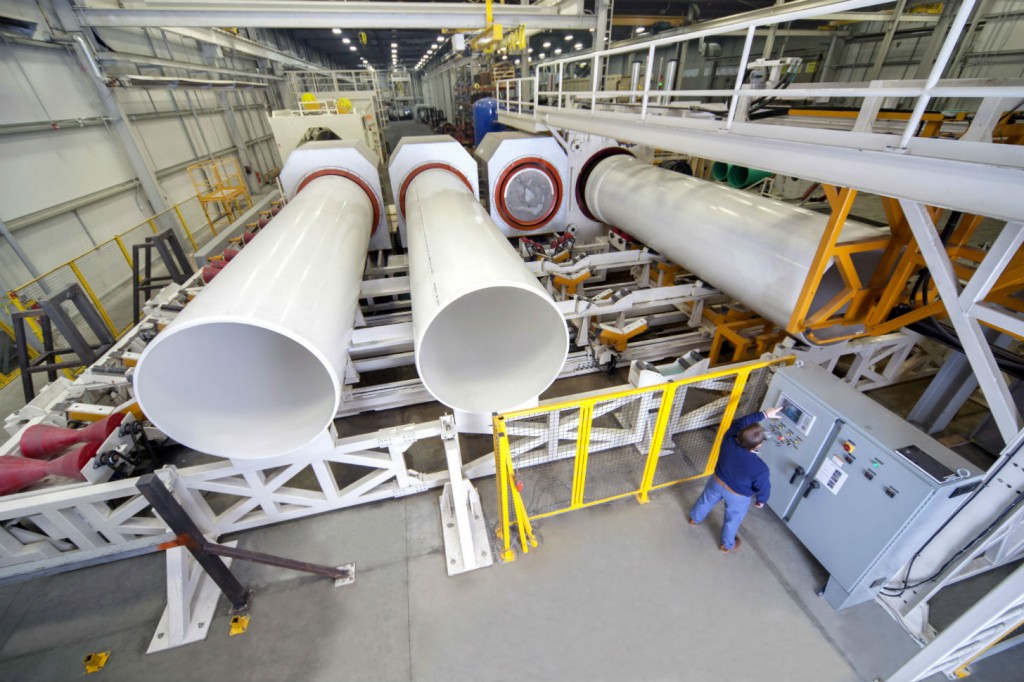 IPEX, a leading thermoplastic piping systems manufacturer, revealed its recently completed Edmonton plant expansion to stakeholders and guests at a reception. The development represents a $55.4-million investment for the company.
The 17,245-square-foot expansion brings the production of the world's largest diameters of polyvinyl chloride (PVC) pressure and sewer piping to the Canadian market. It also allows IPEX, the sole manufacturer of PVCO pipe in Canada since 2008, to provide Western provinces with North America's largest diameters of PVCO piping. This molecularly oriented PVC pipe is designed to be lighter, while providing increased strength and durability. PVC and PVCO continue to be the materials of choice for municipal and commercial projects in Canada because of their unrivaled corrosion resistance, hydraulic performance, and ease of installation.
"Alberta has been a strong proponent of our piping systems as a responsible choice for sustainable infrastructure for many decades," said Alex Mestres, Chief Executive Officer, IPEX Group of Companies. "We are proud to be at the forefront of new technologies and products that let us serve our Canadian customers with unparalleled responsiveness for their current and future demands."
In addition to the three new PVC and PVCO lines, 15 local full-time skilled tradespeople, including PVC extrusion line operators, design engineers, as well as quality control and maintenance workers will be joining the Edmonton plant.
"We're pleased to continue investing in the Alberta economy," added Mestres. "This plant expansion represents an exciting opportunity to grow our business in the great city of Edmonton."