Dig or drill? An ecumenical question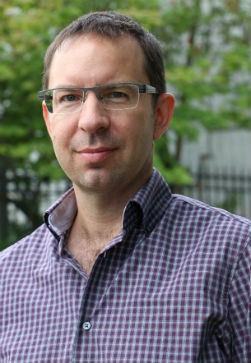 If trenchless construction could be compared to a religion, then we are currently in a period where the converts are many and the critics – let's call them the hangers-on to the old dogma – are getting fewer and fewer. Twenty years ago trenchless contractors had to do a real selling job on municipal managers who were skeptical of this new "religion", with its nascent technologies and often higher costs.
Today, with thousands of kilometres of relined pipe now in the ground and thriving, the trenchless proselytizers have succeeded, and the traditional open-cut method is to some extent receding. Conferences like No Dig, UCT and the Canada-focused Trenchless Technology Road Show, now offered in both British Columbia and Ontario, promote the trenchless industry with a technical program of projects that run the gamut of trenchless methods. The trade show component at each show is equally diverse, with the latest and greatest of trenchless products well represented.
So are we to assume that the old method of breaking apart roadways and digging trenches to repair or install water and sewer pipes is all but finished? The answer, of course, is no. Drive around many cities during the busy summer construction season and you will find examples of the technique. Where I live, in Burnaby, B.C., a main road recently became a dusty, bumpy obstacle course for weeks while earthmoving equipment was used to replace an end-of-life watermain.
Another example is our Municipal Spotlight on page 32. While Kitchener does some trenchless work, the majority is open-cut, because it makes sense to replace all the infrastructure in a given road right-of-way at the same time. This is the way the city has been doing it since the 1970s. Their approach is far better than trying to cherry pick individual utility lines for replacement when most of the time all the assets are buried in the same area. Although, as director of engineering Hans Gross points out, open-cut could give way to more trenchless in future as the number of right-of-ways containing buried infrastructure eligible for complete replacement across all utility types begins to decrease.
One indication that open-cut construction is still alive and well lies in the bidding process. In B.C. for instance, MMCDA, the organization that guides documentation for municipal infrastructure projects, requires the contractor to specify backfill methods, leaving the bidder to assume that the preferred construction technology is open-cut.
Trenchless proponents make the usual arguments: that trenchless is now cheaper than open-cut, emits fewer carbon emissions, moves less dirt, and is safer. But trenching also has its advantages. Roads can be re-surfaced at the same time as potable water or sewer pipes are installed. Larger-diameter pipes require bigger trenchless equipment, which increases costs. In these cases, open-cut may be preferred. The bottom line is this: While trenchless technologies will continue to evolve, open-cut will probably always have its place, and municipalities, ever mindful of costs and public impacts, will choose to be "agnostic" in their choic of which construction "religion" to follow.