Cross bore problem in the crosshairs
Enbridge explains how to deal with situations where gas lines and sewer lines intersect. A number of technologies are available to mitigate the risk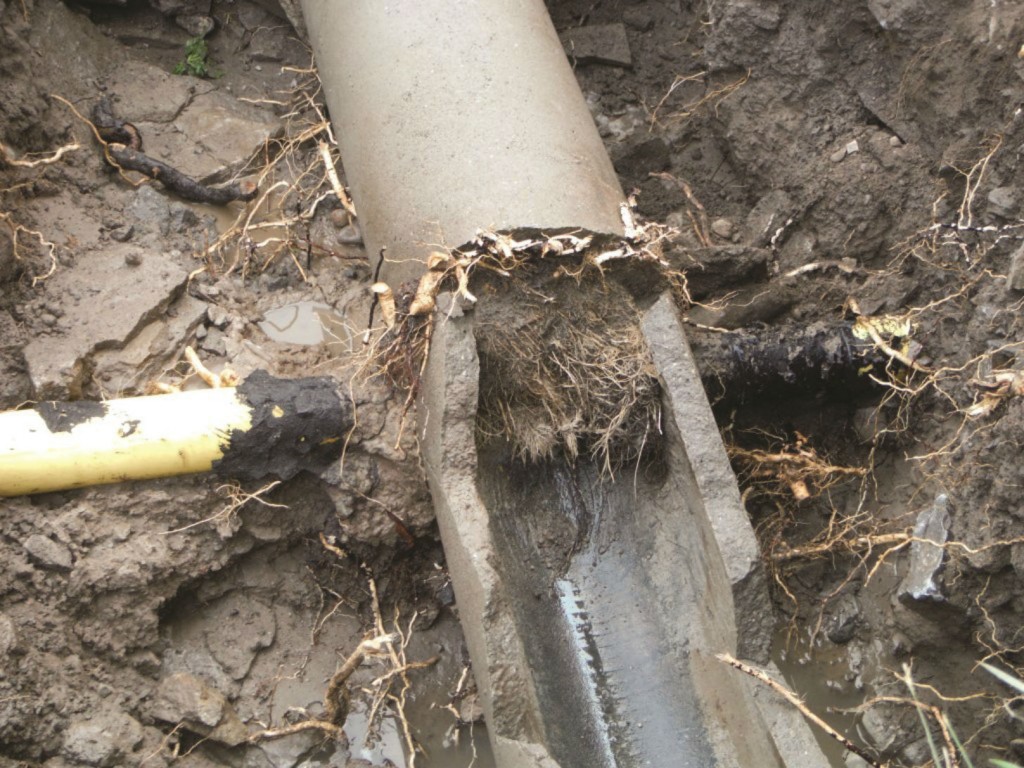 They are two words no contractor or municipal engineer wants to hear: cross bore. A cross bore is what happens when one underground utility intersects another. Most worrying is when a gas line punches through a sewer main or lateral. Cross bore risk has risen with the use of trenchless technologies like horizontal directional drilling, because the operator can't physically see what's in the immediate vicinity of the drill bit.
Left untouched, a cross bore isn't a danger on its own. But over a period of years, sediment can build up around the intruder and block the sewer line. When a contractor tries to clear it, trouble can ensue.
And that trouble can be of the worst kind. In March 2006, a plumber punctured a gas line while attempting to clear a blocked sewer lateral at a home in Middletown, Ohio, triggering an explosion that levelled the house. Fortunately, everyone inside made it out in time and there were no injuries.
"Even one is a concern"
Nothing as damaging has happened in Canada, and Ryan Reid and Michael Abate, engineering project leaders with Enbridge Gas Distribution's damage prevention department, aim to keep it that way. Enbridge serves the Greater Toronto Area and the Niagara and Ottawa regions.
In May, Reid and Abate went to the CATT Trenchless Technology Road Show in Niagara Falls to keep the cross-bore problem front and centre.
"Enbridge now has more than 2 million customers," said Reid in a subsequent phone interview. "We recognize that there is a remote possibility of some cross bores being present in our service area, but even one is a concern for us. That's why we're focused on educating front-line workers and customers about taking the right steps before proceeding with any work."
The good news is it's easy to mitigate the risk: request a sewer safety inspection from the local gas utility before starting a project. In Ontario, that means dialling Ontario One Call at 1-800-400-2255. (For other regional Click Before You Dig entities, consult the Canadian Common Ground Alliance at http://www.canadiancga. com/)
Rewriting the record
Ontario One Call is free of charge, and an Enbridge contractor will be on the scene within two hours of the call being made, according to Reid.
Records aren't always available when it comes to completing locates, particularly for laterals. "Sewer laterals can be privately owned, making them difficult to locate from a records perspective," says Reid.
That's why the utility doesn't solely rely on municipal records for locates, instead choosing to start from scratch. This is where technology plays a key role.
Among the tools Enbridge's contractors use is the Vivax-Metrotech vCam-5 camera system, suitable for laterals 3 to 8 inches in diameter. The device uses a 10-mm or 12-mm diameter stainless steel cable to push a camera and a sonde (a beacon emitting a 512 Hz or 640 Hz signal) through an in-house or outside cleanout and down the lateral.
However, if no cleanouts are available, Enbridge can deploy its own innovation: the Bioball, which, as the name implies, is a ball made of pressed wood that's small enough to be flushed down a toilet.
As it moves down the lateral, the Bioball unwinds a 30-metre length of thin copper wire that, when connected to a frequency generator, can be detected above ground using a handheld receiver. The Bioball then dissolves in about two hours.
"The Bioball is a good option for our customers," says Reid, "because we don't have to rip apart toilets or anything like that to try to locate a lateral."
If the utility concludes there is a chance a nearby gas line has intersected the lateral, it will excavate and relocate the line to allow for proper clearances. It will then repair the sewer.
Beyond laterals
The cross-bore problem isn't limited to laterals; gas lines can easily intersect sewer mains, as well.
"One of the fortunate things with storm sewers is that a lot of municipalities perform their own internal inspections before they do any flushing or clearing of the line," says Reid. "In those cases, we can catch cross bores before any major damage is done."
Meantime, Enbridge continues to work with municipalities; reach out to contractors through organizations like CATT; and inform homeowners using brochures, inserts in gas bills and stickers on augering and clearing gear sold through retailers.
But the telephone remains the tool of choice. "For us, the big thing is to call before you clear," Reid says. "We're more than happy to go out and make sure everything is safe." CUI
Related Articles
As one of the latest models in the R2-Series excavator lineup, the Bobcat® E88 delivers durability, performance and quality for more productivity. Technically speaking, it's a compact machine, but it brings big performance with its redesigned engine and optimized lift performance, plus undercarriage and counterweight improvements. All these enhancements make this excavator one of the highest-performing models in its size class. With impressive over-the-side lift capacity, you can dig with greater confidence over the side of the machine. Put it to the test against similar models from other manufacturers. You'll see that the E88 can outwork the competition.