multiVIEW opens new office location to meet growing demand across Southwestern Ontario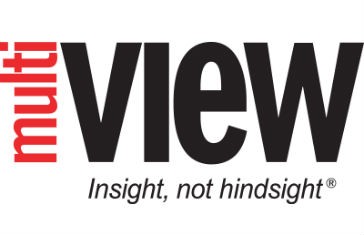 multiVIEW, a leading professional services firm that specializes in locating and mapping buried infrastructure is pleased to announce the opening of its London, Ontario office. The strategically situated office location will allow multiVIEW to complete local contract-based work and quickly deploy to meet growing demand across Southwestern Ontario for utility locating, hydro-excavation and CCTV camera inspection services.
Active throughout the province of Ontario and abroad for more than 26 years, multiVIEW has completed thousands of subsurface investigations for clients that include engineering firms, large utilities and government agencies such as Metrolinx, TTC, City of Toronto, Hatch Mott MacDonald and MMM Group of Companies. With infrastructure spend on the rise over the next ten years, demand for subsurface investigative techniques is expected to increase.
"In addition to managing existing contract volumes, strategically situating ourselves in London has enabled us to better serve the utility locate market while transitioning our hydro-excavation, sewer camera equipment and expertise into the region," said Kevin Vine, President, multiVIEW. "We use a range of specialized equipment and technology to uncover and interpret data for our customers – our approach is tailored to the specific project goals. With crews and equipment now stationed in London, we're able to reduce costs and transfer savings directly to customers across a large geographic area that stretches from Sarnia to Goderich."
Since opening the London-based office, multiVIEW has focused on locating and mapping sanitary and storm sewers, watermains, street lights, traffic signals, electrical and telecommunications infrastructure. The company has also been involved in investigating instances of utility cross-bores, which is when an underground utility or structure is intersected by another utility, creating a potential hazard.
"We're able to bring a significant level of scalability to the market," said Kevin. "We've been collecting data for almost 30 years and have used this data to build optimization models that provide the basis for everything we do. This has allowed us to get up and running quickly."