CM Labs Simulations Releases New Backhoe Loader Training Module
New self-guided learning features maximise student autonomy while reinforcing instructor guidance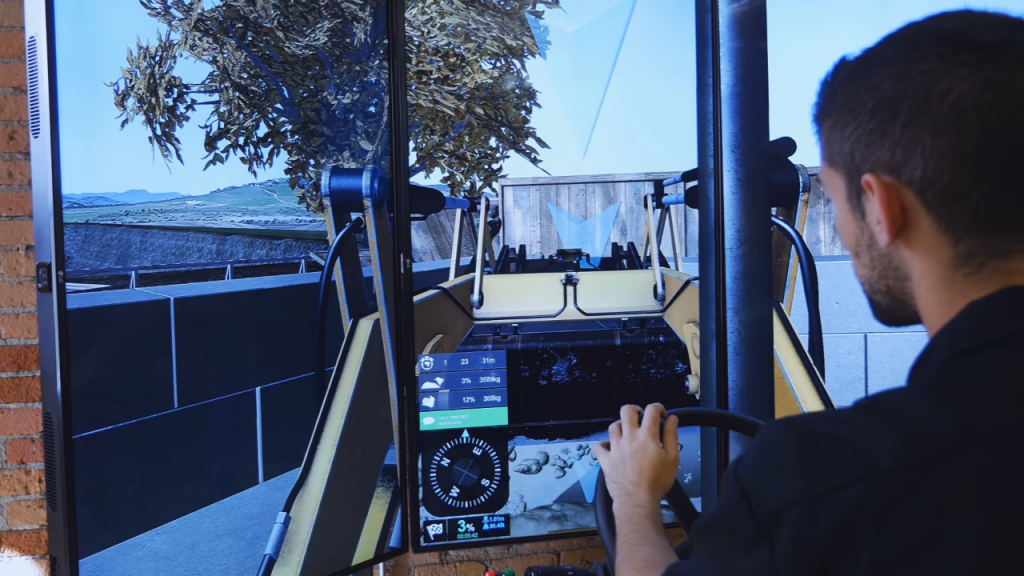 CM Labs Simulations, developer of Vortex training simulators, has recently announced the availability of the new Vortex Backhoe Loader Training Module, the latest addition to their construction equipment training product line.

The new Vortex Backhoe Loader training module incorporates new self-guided learning features, including "fly-through" overviews of each training exercise, and best practice hints. These features are designed to maximise student autonomy while reinforcing instructor guidance. The realism of the simulation ensures that trainees can transfer their skills directly from the simulator to the real equipment.
The module's simulation of soil digging and dumping is powered by decades of research into earth-moving simulation, including hundreds of peer-reviewed academic research papers. "Vortex Simulator bucket-soil interactions are based on physics, so we are simulating the real experience of digging," says Drew Carruthers, CM Labs' Construction Product Manager. "This is essential for training purposes. Otherwise operators develop a false sense of competence and enter the work force with incomplete or incorrect skill sets." Trainees will also experience changes in hydraulic pressure, engine RPM, and terrain surface, familiarising them with equipment performance and fuel consumption, in order to provide them with the knowledge and skills they need for efficient performance on the work site.
Thanks to the training module's structured pedagogy, students can progress from basic controls familiarisation, to more advanced exercises, ranging from trailer loading and unloading, to trenching and truck loading, and load handling. At any time, students can use either tool for digging. A quick coupler also allows them to detach the bucket and replace it with forks or a truss boom. With hot-swappable professional-grade controls, all Vortex construction training modules can be run from any Vortex Simulator. This includes simulators ranging from the multi-display Vortex Advantage with optional motion base, to the desktop-based Vortex Trainer.
CM Labs now offers a full catalog of training modules for typical construction work sites. The catalog includes training modules for tower crane, RT mobile crane, wheel loader, and excavator operations, and more.