Equipment Focus: Backhoe Loader Trends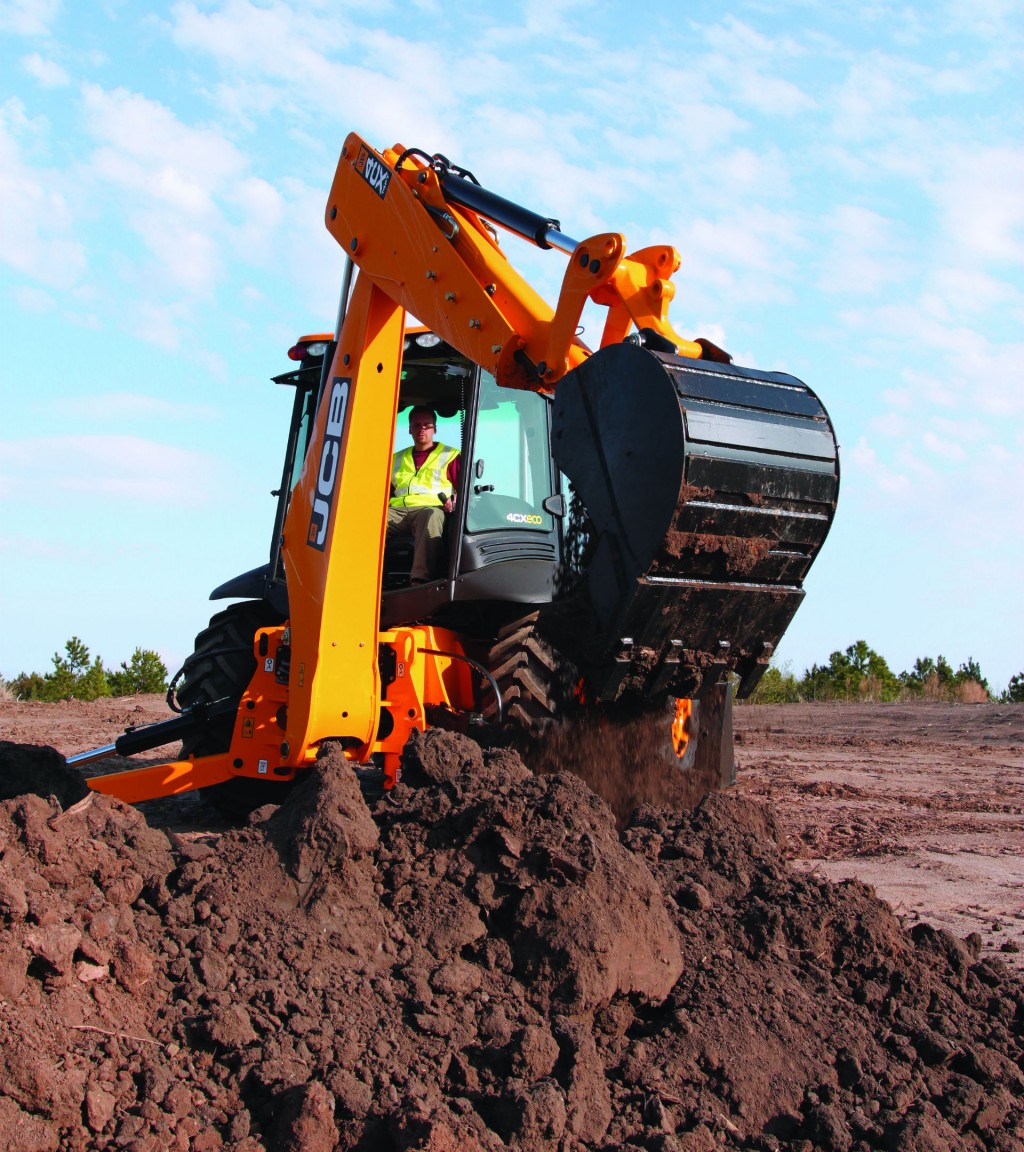 Joseph Cyril Bamford, the founder of JCB, developed the first backhoe loader in 1953 by mounting a backhoe on the rear of a Major Loader. He had created the Major Loader in 1948 by bolting a loader onto the front of a Fordson Major tractor. In 1957, Case Construction Equipment introduced the first factory-integrated tractor loader backhoe. Before then, contractors were making their own versions of the backhoe loader. Case saw a need for a machine that was designed, made and warrantied by a single manufacturer.

At the time, these machines were quite revolutionary. They were highly maneuverable, could be driven to where they were needed, and once on the job could do multiple tasks quickly. The backhoe loader has advanced in many ways over the following decades in comfort, power and telematics, for example, but the fundamentals remained: a single machine that could do both loading and excavation.

When the financial crisis hit in 2007, sales of construction equipment dropped, including backhoe loaders. While there has been a mild uptick in sales for backhoes, they have been overshadowed by stronger sales of compact track loaders and compact excavators, a combination often chosen by contractors as an alternative solution.

That said, backhoes appear to have a stable base of sales in North America, serving the specific needs of certain types of contractors, plus renters and governments.

If you are among those groups, then a backhoe can be a good choice. To delve more into the topic, I asked four manufacturers to provide our readers with insights and updates on the backhoe loader.

Backhoe loaders under 75 hp are ideal rental and entry level machines
"Backhoe loaders below 75 horsepower, such as the 74-hp Case 580N EP, were designed to impact the rental market," says Ed Brenton, brand marketing manager, Case Construction Equipment. "That market generally looks for more basic machines without high-end options that increase the initial purchase price and reduce the profitability of the machine. Fewer options and simpler interfaces also allow for simpler operation by rental customers who may not be as familiar with operating that machine on a regular basis."

Brian Hennings, product marketing manager, Backhoe Loaders, John Deere, adds that "Rental companies and their customers expect a similar performance level (as premium machines). What they see value in is the elimination of aftertreatment, so no diesel exhaust fluid (DEF) or particulate filter. The ease of use, ease of operation and cost to operate are a value and a benefit to customers."

JCB's Diego Butzke, product manager Backhoe Loaders, says "Backhoes in this class could be as efficient as premium ones but usually have fewer comfort features available. JCB has seen tremendous growth in the rental segment and is well positioned with the 3CX, a backhoe loader that will get the job done, and, at the same time, surprise its owners with a great value proposition as well as some easy comfort features its competitors lack. Besides, it doesn't have any aftertreatment whatsoever, so no DPF to regenerate or DEF to top off – greatly simplifying servicing."

In addition to the rental market, lower horsepower backhoes are a great entry-level machine for contractors, according to Brenton. "There's also a generation of backhoe owners who haven't bought a backhoe in a few years and are already operating a machine below 75 hp. Today's lower-horsepower backhoes will fit their needs," Brenton says, "while still allowing owners to upgrade with features and options found on higher-horsepower models."

Butzke notes that "There is another backhoe loader class that must be mentioned here – compact backhoe loaders. Although they are under 75 hp, mostly because of their size limitation, they can be more productive than regular-size backhoes in certain applications. Take for example the hassle of stopping traffic on congested urban areas. Often, an operator must stop the machine and quit working, just because backhoes are big and need space to maneuver and do their jobs. JCB launched the 3CX Compact to tackle this problem. The 3CX Compact is a machine small on size but big on maneuverability and productivity in confined areas. This machine has had great success with road and utility work in urban places."

Larger machines
"The machines rated at 75-hp and above are used by contractors of all shapes and sizes," says Brenton. "In some cases, there are more options available on these machines than the lower horsepower models. These models also feature more advanced emissions solutions, although the Selective Catalytic Reduction (SCR) solution found on Case backhoes is extremely simple and only requires owners to remember to top off the diesel exhaust fluid (DEF) each time they fuel up."

"Usually owner-operators prefer more powerful backhoe loaders that can be more productive on the job and allow the use of more versatile attachments," Butzke says. "They are working with the machine daily and enjoy comfort features, which are usually available on higher horsepower models."

Cat's over-75-hp models are the entry-level 14-foot 416F2 and the advanced technology 14-foot 420F2 and 15-foot 430F2. The advanced technology is useful for the operator that uses this machine as a major part of operations for extended periods of time as it saves fuel while maintaining top performance.

For customers that prefer flexibility performing various applications, the 420F2 IT and 430F2 IT have an IT Coupler to quickly change attachments.

Telematics
"Telematics have become a great thing on many products and backhoe loaders are no different," says Butzke. "At JCB, we believe telematics is great for our customers, and that's why JCB LiveLink comes standard on all backhoe loaders and is available for five years at no extra charge. Some years ago, JCB established the Uptime Centre, responsible for worldwide machine monitoring to make sure its customers are getting the most out of their machines. Together with dealers all around the world, it helps recover machines after thefts and addresses critical service alerts before components are damaged."
Case provides a three-year advanced subscription to its SiteWatch telematics platform as a standard feature on all backhoe purchases. This makes it simpler and hassle-free for contractors to get into telematics.

"Owner-operators and other contractors who only own one or two pieces of equipment and are exposed to how those machines operate on a daily basis are less likely to engage with telematics because they ultimately have less to keep track of," says Brenton. "However, the system still provides that owner a seamless organizational tool for keeping track of machine performance, operating efficiency/utilization and maintenance intervals/needs.

"Telematics makes a greater impact as the size of the fleet gets larger. In the case of a company that owns 20 to 30 backhoes or more, it provides a centralized system for tracking critical productivity, utilization and operational factors. It provides owners and fleet managers with critical information for making decisions on how that fleet is managed and deployed."

Telematics has been standard on John Deere backhoes since 2012. Service technicians can remotely monitor a machine equipped with JDLink to diagnose problems and read trouble codes. They can also update software without going to the job site. That minimizes downtime and costs in areas where a service tech can do some operations remotely.

Hennings explains that "Telematics help improve fleet management, so you can track machine location, fuel utilization and idle time, and know when a machine that can be an asset elsewhere can be moved. It provides some management opportunities as well for large fleets and owners. With geofencing, if a machine gets moved off of a pre-determined area, the operator or the owner can get an alert that's sent directly to them. It can also help find a machine using online tools.

"I think that the more owners utilize these tools, they start to understand some of the value and the benefit, especially when it comes to downtime. If there's a problem to be diagnosed, it can usually be done remotely." For machines that are starting to put on some age and hours, he adds, you can have issues that are going to need to be fixed. "Remote diagnostics and prognostics can certainly help. When operators and owners go through that type of scenario, they start to understand the value and benefit in getting the machines up and running again a lot more quickly than they were. Maybe they didn't even need to make a service call or have a service truck come out to a job site."

Cat offers standard Product Link Hardware and Vision Link subscription on all backhoe loader models. "This web-based technology allows the owner/operator to track machine location, hours accrued, fuel consumption, and other diagnostic readings remotely while making it very affordable," says Dustin Adams, backhoe loader product specialist, Caterpillar. "Anyone wanting to increase machine/fleet security and visibility will take advantage of this feature."

Features and options
"Some features are worth having in a backhoe loader, as they will improve productivity and comfort," says Butzke "For example, parallel lift will make sure your front bucket doesn't spill material around, and it is perfect to keep loads on forks levelled."

JCB can fit all of its Super backhoe models with features like seat-mounted pilot controls, which let the operator control the excavator end of the machine, even with the seat turned to face the direction of work. "Operators also value automated features," continues Butzke, "such as daily checks, return engine rpm to idle, return engine rpm to a pre-set on hand throttle or even just maintaining engine rpm automatically while traveling. Also, these machines can automatically turn on/off JCB's SmoothRide System, lock/unlock the boom, retract stabilizers and pre-heat the engine block and cab, as well as defrost the windshield up to 30 minutes before use." He says that these features distinctively improve operator comfort and further improve uptime and productivity.

Butzke adds that "The 3CX is equipped with a limited slip differential which automatically transfers the tractive effort from one wheel to another without operator interference, avoiding manual differential lock abuse by inexperienced rental customers."

"All Cat backhoes share the same technology, regardless of the horsepower rating or size class, such as variable displacement piston pumps," says Adams. "These allow for full hydraulic power at lower rpm, saving fuel and enabling easier communication outside of the machine due to lower noise levels. Another feature is flow sharing valve technology, which provides smooth operator control and advanced hoe multifunctioning capability. Adjustable pilot controls are an option that benefit operator ergonomics and backhoe control."

Options on Cat's advanced technology models include Economy Mode which saves fuel by running at a lower rpm while maintaining full performance, and auto shift transmission with lock-up torque converter which improves roading performance and fuel consumption.

The hydraulic IT coupler on the Cat 420F2 IT and 430F2 IT allows quick change out for brooms, snow plows and various buckets from inside the cab without having to insert or remove attachment pins manually.

"Like many machines, auxiliary hydraulics significantly expand the capacity to do/win/bill work with a backhoe through added attachment capabilities," says Brenton. The three types of auxiliary hydraulics for backhoes, he explains, are unidirectional, bidirectional and auxiliary. Bidirectional hydraulics are ideal for attachments such as augers, thumbs and swivel buckets. Unidirectional auxiliary hydraulics are for running attachments with one-way hydraulic flow, such as breakers and compactors. If a backhoe owner runs multiple attachments, a combination hydraulics set-up is suggested as they can switch back and forth between unidirectional and bidirectional as needed. Auxiliary hydraulics are for attachments mounted to the loader end of the machine.

Brenton lists several other features that can help improve productivity for Case's customers. Power Lift allows operators to increase hydraulic capacities of the boom, as well as bucket forces, through the push of a button. This allows the operator to lift as much as eight percent more. It also lowers rpm to provide more control of the load being lifted. Another features is Comfort Steer, which allows operators to maneuver quickly, even in confined areas, by taking only 1.5 turns of the steering wheel to go from lock-to-lock (compared to three turns on standard models).

"The extendahoe extends digging depths," says Brenton. "Don't limit yourself in terms of digging depth or reach – go beyond average operating conditions to ensure that you can tackle jobs that come your way that might be beyond your average digging depths. Extendahoe is particularly effective in northern climates where select utilities must be dug in below the frost line."

Case also offers ProControl, a swing dampening system that eliminates rebound on the backhoe, providing faster cycle times, less wear on components, greater operator precision and less fatigue.

The market for backhoe loaders
Buyers are typically involved in construction (foundations), public utilities (water & sewer) and road construction, says Adams.

Hennings expands on that, saying that "governmental agencies and municipalities see value in backhoe loaders for the multi-usefulness of the machine as they have to maximize their budget.

"For larger fleets, backhoes complement other machine forms on the job site," he continues. "There is always a fairly strong need to have a backhoe there on the job site and to help support the excavator, front-end loader or skid-steer loader."

"Contractors with lower utilization rates are more likely to rent, as do contractors with decentralized operations that require travel from area to area and prefer to work with the local dealers as they move into a region," says Brenton. "Plumbing contractors, electrical contractors, residential contractors – these types of companies may be more likely to rent equipment as a backhoe may not be an everyday tool. Snow removal contractors are also large renters of backhoe loaders."
Company info
Related products