Ditch Witch offers next generation AT40 all terrain directional drill optimizes downhole performance in hard rock
Advanced drilling system provides industry-leading drilling performance, agile steering and enhanced operator control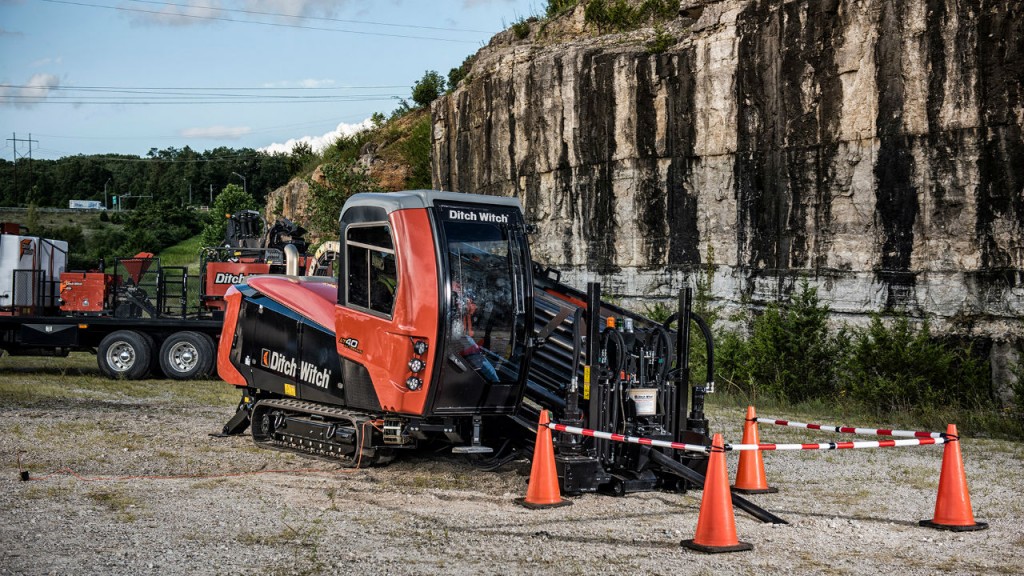 To enhance utility contractors' efficiency while drilling and steering in hard rock, Ditch Witch, a Charles Machine Works Company, has released the new AT40 All Terrain horizontal directional drill (HDD). The machine features an advanced, two-pipe All Terrain drilling system that provides 33 percent more torque than competitive units. The newly optimized All Terrain drilling system includes multiple patent-pending designs that improve downhole operation. An inner-rod design provides a flush system that improves tool-joint durability and steering in hard rock conditions. To further improve steering and optimize fluid flow, a reliable All Terrain connection reduces the risk of collar damage.
"Maximized drilling performance and more efficient control while steering make the AT40 All Terrain an industry-leading, reliable and powerful machine," said Seth Matthesen, Ditch Witch senior product manager, horizontal directional drills. "The unit not only boosts productivity and power, but leverages next-generation features to provide valuable operational insights and keep operators productive, profitable, and comfortable on each job."
The All Terrain system also features an enhanced reliable RockMaster housing for improved longevity and reduced maintenance. The modular design makes the housing adaptable to two different sizes of drill bit, allowing a 2.875 and 3.5 regular api connection. And, a patented floating-spindle design makes it easier and more cost effective to replace. The new housing also features an industry-exclusive, double-layer seal with high-capacity bearings for increased downhole life, superior reliability and minimal maintenance. This design feature increases service time intervals - time intervals are doubled compared to previous models.
The AT40 All Terrain directional drill is available with durable pipe options to meet all unique jobsites, including the patent-pending All Terrain Flush, Power Pipe® HD Fluid Miser® II, Power Pipe HD Unlined and Forged HIWS1 pipes.
Further enhancing productivity and providing best-in-class power, the new All Terrain drill leverages the same next-generation features of the standard JT40 model. A 160-gross-hp, Tier 4 Cummins® diesel engine offers 40,000 pounds of thrust and pullback. Improved drilling efficiency is provided by a two-speed, rotational drive system that produces 5,500 ft-lb of torque. The drill is also equipped with a 70-gpm, 1,100-psi mud pump to increase fluid flow from the pump to the swivel
Related Articles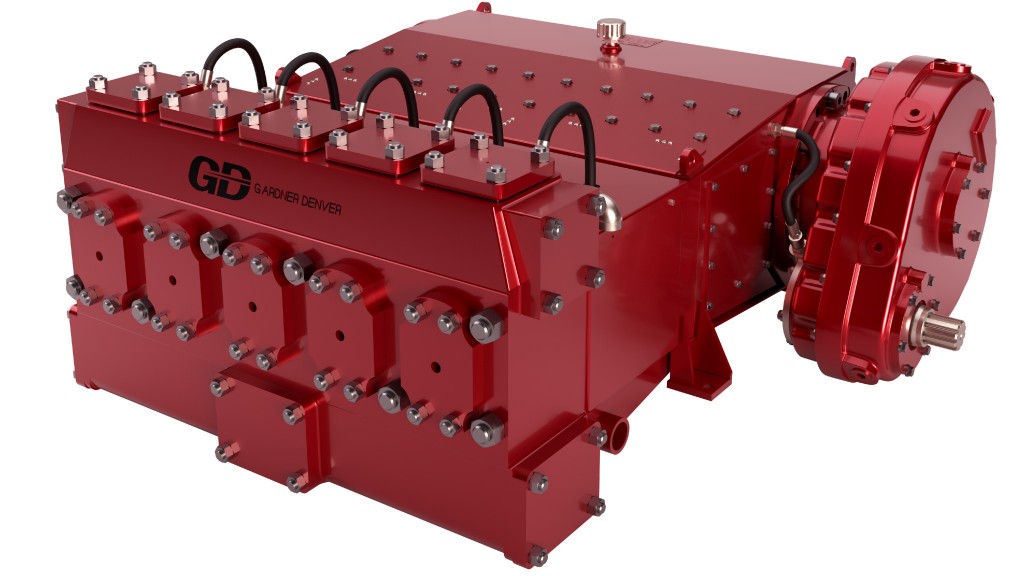 Gardner Denver launches new 1,000 GPM pump for horizontal directional drilling