McLaughlin adds new vacuum excavators for utility market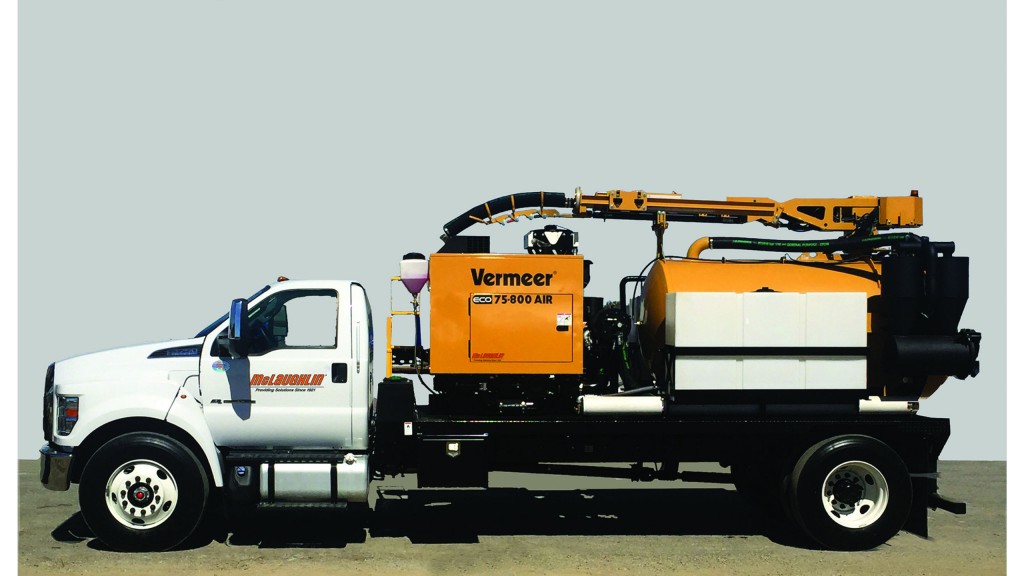 McLaughlin has introduced two new mid-range vacuum excavators to the underground utility contractor market — the ECO75 truck-mounted vacuum excavator and the VX75 trailer-mounted vacuum excavator — to answer the market's demand for a compact vacuum excavation system with a 5-inch (12.7 cm) boom option that focuses on performance and improved fuel efficiency.
A 74-horsepower (55-kW) Deutz Final Tier 4 diesel engine powers a 1,200 high CFM vacuum blower and an 8.0 gpm (30.2 L) water pump capable of 3,000 psi operating pressure, making these excavators an ideal choice for compact jobsites, production potholing, setting power poles or fluid management in directional drilling operations. The vacuum excavators also feature a larger 5-inch (12.7 cm) Boom that pulls more material and reduces clogging to enhance jobsite production.
"McLaughlin is filling a gap in the mid-range vacuum excavator market with the ECO75 and VX75 product introductions," said Jeff Wage, vice president at McLaughlin. "The ability to choose 500-, 800- or 1,200-gallon (1892.7, 3028.3 or 4542 L) spoil tank capacities matched with the higher 1200 CFM blower and choose the larger 5-inch Boom option allows contractors to customize the ECO75 and VX75 to meet their business needs and increase productivity."
The ECO75-800 can be mounted on a single axle,16-foot (4.8 m) truck bed with a GVW rating of 33,000 lbs. (14,970 kg), allowing contractors to keep their vacuum operations compact and maneuverable. Contractors can mount the ECO75-500 on a single axle 26,000 (11,790 kg) GVW truck without the need for a commercial driver's license. The truck-mounted option also gives contractors the flexibility to tow additional equipment to jobsites. For contractors who prefer a trailer-mounted vacuum excavator, the VX75 features a twin axle and heavy duty I-Beam construction that is compact in size and can be pulled by a 1-ton truck.
McLaughlin also offers additional versatility with the ECO75 and VX75 Series — contractors have the option of adding a sewer jetter or air compressor to their vacuum excavator.
Company info
Related products