Innovative directional drill delivers power and convenience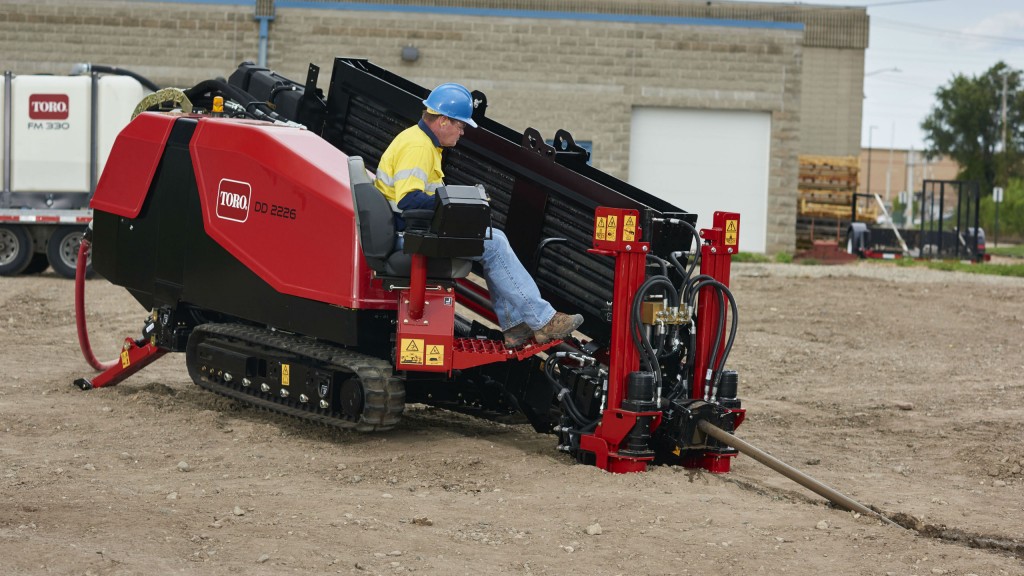 Utility and underground contractors have a new solution to save time and streamline operations with the introduction of the innovative Toro DD2226 directional drill.
The DD2226 delivers 2,600 foot-pounds of rotational torque and 22,000 pounds of thrust and pullback for outstanding versatility, allowing the machine to pull back and turn larger reamers in tough ground conditions. Dual rear stabilizers provide additional stability in uneven terrain.
For maximum convenience, the DD2226 is also equipped with next-generation TDOS-1 Operating System software, featuring the groundbreaking new SmartTouch control mode. The SmartTouch feature streamlines pipe handling by allowing the operator to advance through the pipe handling process with a touch of a rocker switch on the joystick. It's designed to be easier for both new and experienced operators to learn. In addition, using SmartTouch allows operators to reduce the pipe loading cycle times, thereby increasing overall productivity.
"The pipe loading process typically requires two hands and a complex series of control functions," explains Neil Borenstein, director of marketing at The Toro Company. "Toro's new SmartTouch mode streamlines much of that process with a single switch. It's a major leap forward in horizontal directional drill controls, and it stands to save operators a lot of time."
In addition, the TDOS-1 Operating System provides a variety of new control options, with all drill information on one easy-to-read display screen. Features include advanced cruise control with engine droop, torque, thrust and pressure settings. The software is also designed for easy navigation, allowing quick access to diagnostic and maintenance information.
Other operator-friendly features include an optimized joystick design with responsive thrust and torque control. Key functions are controlled from the joystick, enabling operators to keep their hands on the joysticks for faster operation. Dual or single joystick operation is possible, allowing operators to change their operating style based on the conditions.
The ergonomically designed operator's station offers more space, a cushioned seat and a wide range of adjustments to more comfortably accommodate a wide range of operators. Drill and locator displays are placed on the operator's right side for added convenience.
The DD2226 offers capacity for 400 feet of 10-foot pipe. The cam-style pipe loading system allows operators to rotate pipe in the basket - eliminating the need to unload and reload pipe by hand. Additionally, the cam-style system provides the ability for additional pipe to be side-loaded for bores that extend beyond 400 feet.
Designed for durability, reliability and consistent performance, the quad-pinion carriage design has a dual-sided rack that spreads the load evenly for stable carriage movement. SmartTouch mode also allows for fast pipe loading cycle times of up to 165 feet-per-minute.
The DD2226 is equipped with a 72 horsepower Tier 4 final Yanmar 3.3L engine that requires no diesel exhaust fluid (DEF). Other features of the DD2226 include a 31 gpm, 1,500 psi drilling fluid pump. Open, heavy-duty vise wrenches allow better visibility of the tool joint than enclosed wrenches.
"The DD2226 is the result of years of feedback from our customers about how they use their directional drills and what they need to make their jobs easier," adds Borenstein. "We've developed this machine with the customer in mind, from operator comfort to software functions to faster pipe loading."
Company info
Related products
Related Articles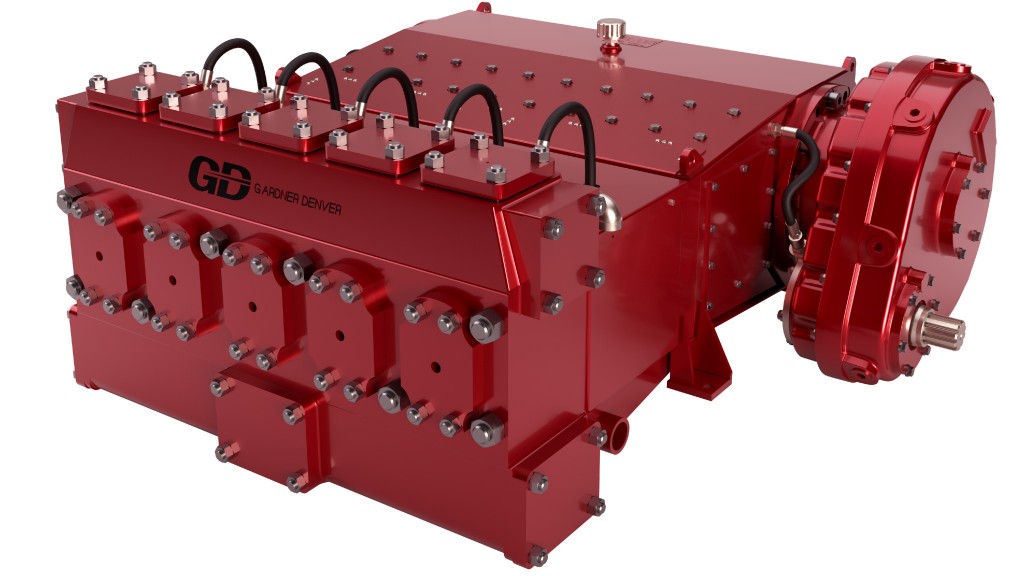 Gardner Denver launches new 1,000 GPM pump for horizontal directional drilling