Vac-Tron introduces 6-way hydraulic boom design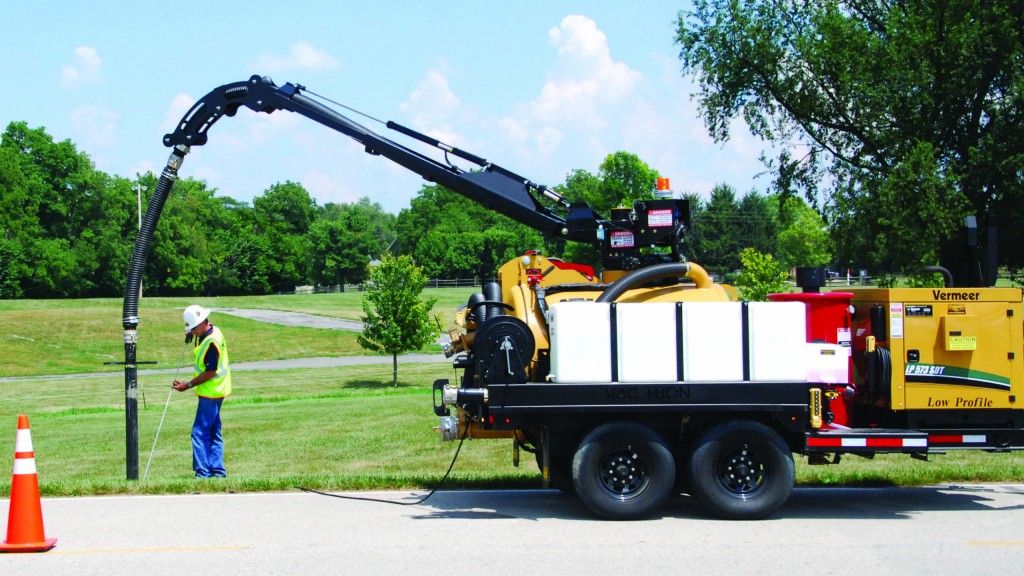 Vac-Tron Equipment is proud to announce the release of its new 6-way hydraulic boom design for its trailer vacuum excavation equipment and industrial vacuum equipment. This hydraulic boom maximizes job performance by supporting the weight of the vacuum hose.
The new design features increased boom length, full 6-way hydraulic function, 5-inch hose, curved end with oversized rollers, new wireless remote control, vacuum valve function operated from remote, wired harness, new remote storage location, forward stored boom in front of engine compartment, 330-degree swing, quick connect 4-inch tooling, easily connected additional section hose, water jet cleanout in boom, and easily accessible no tools needed cleanout port.