Pole camera from CUES lightweight, portable and wireless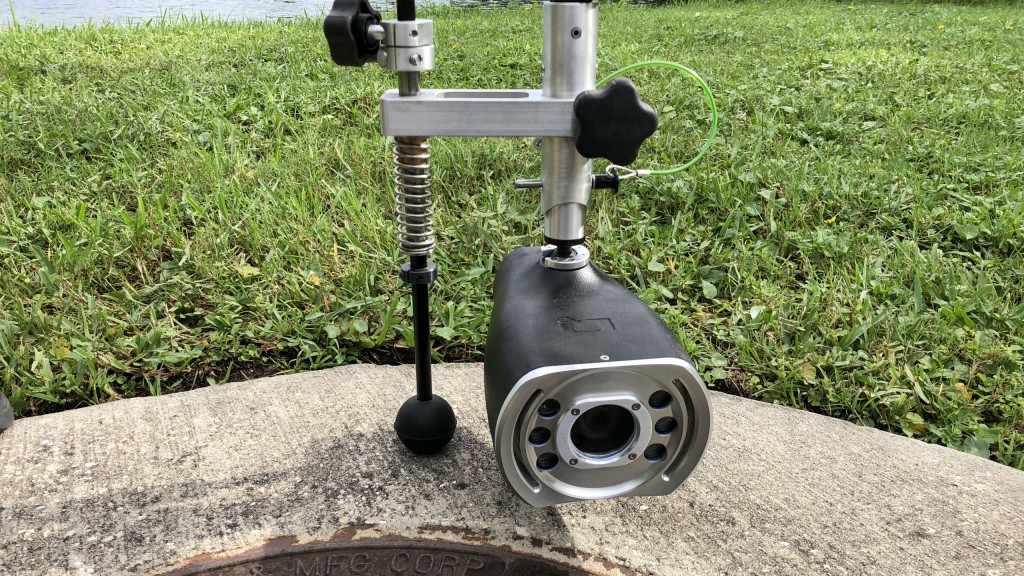 CUES has developed a new lightweight, portable, wireless digital video inspection pole camera that can be operated by one person. The new QuickZoom III (QZIII) camera is designed to provide cable-free safe-viewing in industrial or environmental areas with no man entry. Perform swift inspections and surveys of pipelines, wet wells, manholes, sewer treatment plants, steam generators, tanks, vessels, and other areas that are difficult to reach. QZIII can also be used to locate lateral services or to identify blockages at manholes, access ports, or other entry points without entering the line or structure.
QZIII is mounted on a lightweight carbon fiber adjustable telescopic pole that can extend up to 30 feet. The 1080p HD digital camera features a 360:1 zoom with built-in image stabilization, automatic focus, and it is operated using a tablet. The new QZIII also includes distance to defect with laser and is powered by batteries that last over 5 hours on a charge.