Toro Dingo TXL 2000 boasts telescoping arms and 2,000-pound capacity rivalling small CTLs and SSLs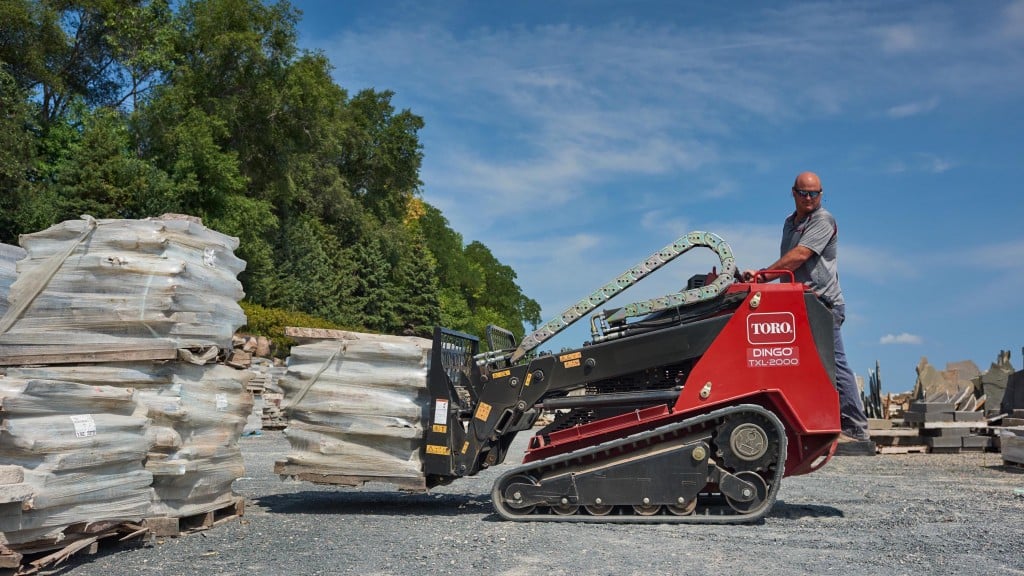 Representing a continuation of 20 years of innovation in the compact utility loader (CUL) equipment category, Toro introduces the all-new Toro Dingo TXL 2000. The latest model features telescoping arms to allow the TXL 2000 to reach over obstacles, dig below grade, and generally extend the operator's working range. This equipment solution consolidates the benefits of several machines into one to perform a variety of tasks on the jobsite.
Thanks to the telescoping loader arm technology, operators can perform a number of tasks previously unachievable with this class of equipment. For instance, operators are able to backfill behind a retaining wall, dump material into the centre of a full-size dump truck or dumpster, or offload both rows of a trailer from one side with ease. Fully extended, the boom has a hinge pin height of just over 10 feet (3.12 m).
In addition to featuring innovative telescoping loader arms, the TXL 2000 is the most powerful compact utility loader on the market today with a rated operating capacity of up to 2,000 pounds (907 kg), rivaling the strength of many skid-steer loaders and compact track loaders.
The Dingo TXL 2000 also offers all the benefits of the compact utility loader class, including increased visibility and access, when compared to larger equipment classes with a sit-in cab. The TXL 2000 provides the operators 360-degree visibility by simply readjusting their body on the flexible, suspended operator platform. Additionally, this revolutionary new unit is much more compact than other classes of earthmoving equipment, allowing it to reach areas where larger equipment cannot. With inspiration from previous Dingo designs, the controls are intuitive and easy-to-use, allowing operators of all skill levels to confidently operate the machine.
"The TXL 2000 strikes a perfect balance of unprecedented reach, power and maneuverability for a compact utility loader, and we believe it's going to be a game changer for the construction, landscaping, earthmoving, utility and rental markets," said Kyle Cartwright, associate marketing manager at Toro. "This machine sets a new standard for the compact utility loader equipment class."
Equipped with a standard skid-steer loader attachment mount, the Dingo TXL 2000 is compatible with most standard skid-steer attachments, making this an extremely versatile and productive machine.
Toro now offers nine Dingo models ranging from entry-level wheeled models like the Dingo 323 up to the largest, most powerful compact utility loader available, the all-new Dingo TXL 2000. Toro was the first manufacturer to offer a compact utility loader in the United States, after acquiring the rights to the Dingo, an Australian-made unit, in 1995.