Mack Trucks demonstrates application excellence with specialized Granite models at WWETT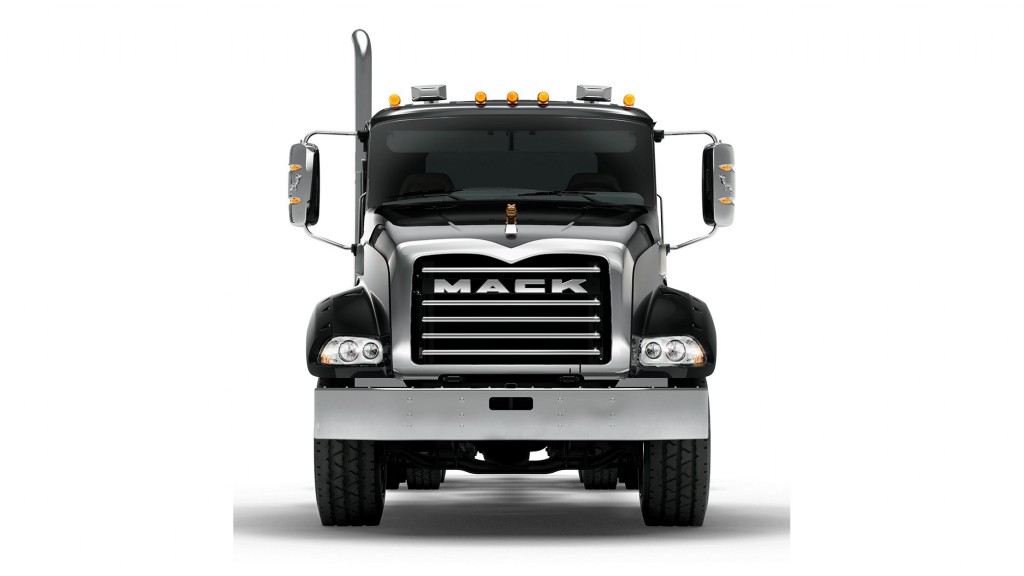 Mack Trucks will demonstrate its focus on application excellence with two specialized Mack Granite models on display during the 2019 Waste & Wastewater Equipment, Treatment & Transport Show Feb. 21-24 at the Indiana Convention Center, Indianapolis.
Two Mack Granite models will be on display in Mack booth No. 4128 equipped with Mack's fully integrated powertrain, including the Mack mDRIVE HD automated manual transmission (AMT) with split-shaft power take-off (PTO) functionality. Split-shaft PTOs allow customers to operate auxiliary equipment that requires higher torque, including vacuum bodies, concrete pumps or high-pressure liquid transfer applications.
Mack Granite models on display include:
Mack Granite Axle Forward 6x4 model
Guzzler CL Vacuum Truck
Engine: Mack MP7-425M, 425 horsepower and 1,560 lb.-ft. torque
Transmission: Mack mDRIVE HD 12-speed automated manual transmission(AMT) with split-shaft PTO functionality
Additional features: Mack ClearTech One exhaust aftertreatment system; Mack PowerLeash engine brake; Mack FXL20 20,000 lb. front axle; Mack S462R46,000 lb. rear axles; Mack mRIDE 46,000 lb. rear suspension; Mack GuardDog Connect integrated telematics; driver-focused interior with superior ergonomics; Mack premium seats developed with Sears Seating

Mack Granite Axle Back 8x6 tri-drive model
WESTECH Vacuum Truck
Engine: Mack MP8-455M, 455 horsepower and 1,760 lb.-ft. torque
Transmission: Mack mDRIVE AMT 12-speed with split-shaft PTO functionality
Additional features: Mack ClearTech One exhaust after treatment system; Mack FXL20 20,000 lb. front axle; Mack GuardDog Connect integrated telematics; driver-focused interior with superior ergonomics; Mack premium seats developed with Sears Seating