MTI Equipment under new ownership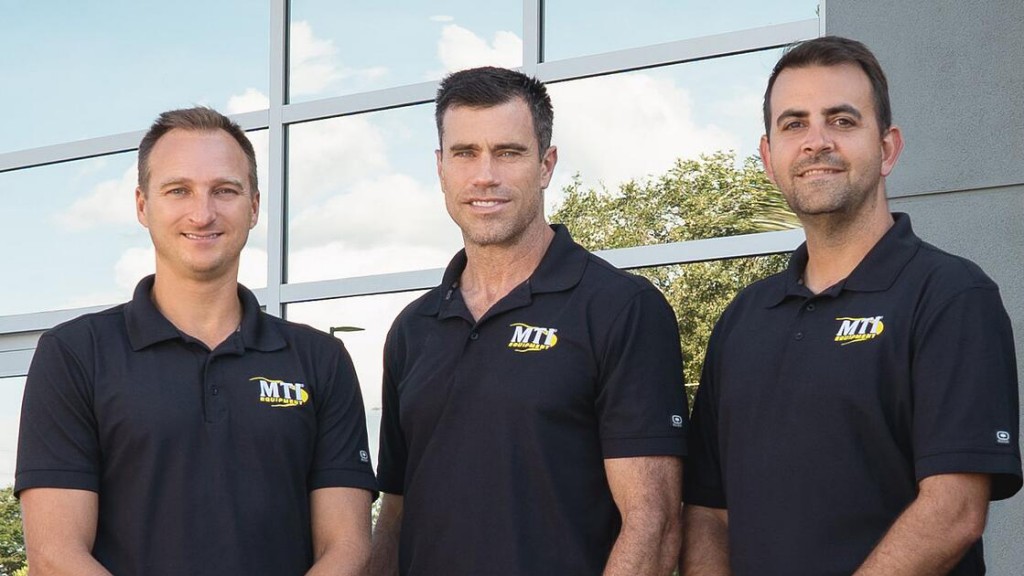 MTI Equipment has successfully been re-acquired by the company's founding ownership group. The ownership group consists of Canon Stahl, Shawn Hendricks & Alain Trimble. (Pictured left to right)
MTI was established in 1986 as a telecommunications installation provider. In the early 1990's MTI transitioned into being a provider for pre-owned underground construction equipment. Shawn Hendricks and Canon Stahl were both prior owners of the business at the time of the first sale of MTI Equipment in 2012. Stahl & Hendricks have over 40 years combined serving in various leadership roles at MTI Equipment. They both stayed on the leadership team after selling the company, playing a pivotal role in MTI's growth. Alain Trimble has served in roles effectively leading operations and as company President for the previous owners.
The groups company vision is clear, to be The Most Trusted Provider for Pre-owned Underground Construction Equipment Worldwide. Stahl comments, "Over the years MTI has set the standard for customer service in the pre-owned HDD market, because of this we have developed a loyal customer base and we are determined to continue to provide the best equipment and support possible."
The company plays a unique role in the pre-owned equipment market. "MTI has provided 20 plus years of backing to the growing HDD industry," says Hendricks, "we hope to continue to bring support to both the Ditch Witch and Vermeer dealer organizations."
The new group completed the purchase of all inventory, personnel and property, which includes the recently built 39,000 sqft facility in North Port, FL. Trimble played a key role in the development of the new property, he says, "We are excited to grow upon MTI's successful history of providing reliable directional drilling equipment to contractors. We are also committed to creating a great work environment for MTI's current employees and providing support to the community here in Southwest Florida."
MTI is known for their exclusive, 80-point RE-HDD Certification process. "It's what sets MTI apart from the rest of the industry," says Trimble. "MTI has the resources and processes in place to ensure customers are receiving the highest quality pre-owned horizontal directional drills on the market."