Schedule and speakers announced for Plastic Pipe conference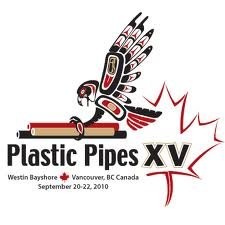 The Plastic Pipes Conference Association (PPCA) has announced the session schedule and keynote speaker for its upcoming Plastic Pipes XV Conference (PPXV). Being held September 20-22, 2010 in Vancouver, BC, Canada, there will be 111 presentations in areas of interest ranging from Protecting Natural Resources with Plastic Pipe to Pipeline Rehabilitation plus sessions about resin development and pipeline sustainability. Widely acclaimed speaker and economic futurist Jeff Thredgold will provide attendees with a guide to understanding today's challenging economy and financial markets.
More than 500 delegates representing 45 countries are anticipated to attend this bi-annual event which is only held in North America every four years. Sessions will be held in a concurrent format giving attendees a choice of topics.
The PPCA consists of the Plastics Pipe Institute, PE100+ and PVC4Pipes associations in order to represent worldwide interests and span the many plastic materials used in piping applications.
The exhibit hall will contain displays with details about the advancements in plastic pipe testing, design and manufacturing. PPXV is being held in conjunction with the American Gas Association's Plastics Materials Committee meeting.