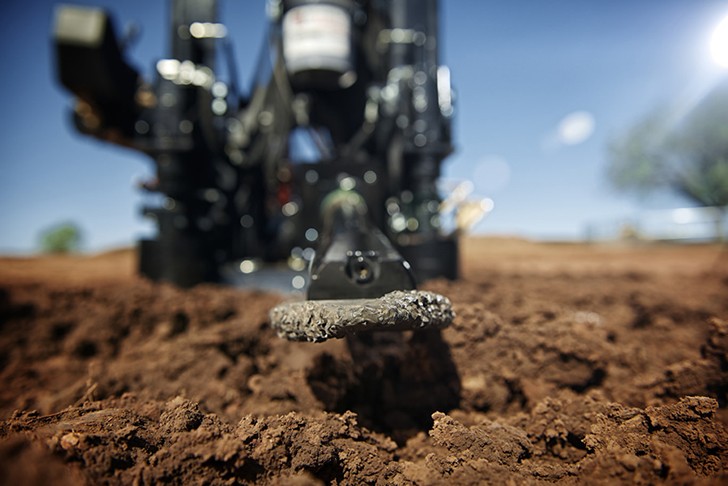 The new Ditch Witch PowerHouse HD dirt housings are the most advanced, durable and productive housings on the market today. Heavy-duty PowerHouse HD housings are exceptionally strong and offer extended battery life, patented electronic protection, a lid system that allows you to adapt to downhole conditions, and other innovative features that combine to maximize productivity with every bore. Every PowerHouse HD dirt housing is designed to deliver increased uptime and more profit per foot.
Features & Benefits
Productivity
Electronic cavity for beacons and sondes is rotated to the 3 or 9 o'clock position, a placement that allows production of exceptionally heavy-duty housings—up to 25 percent stronger than housings with the door in the weakest position when drilling.
Beacon Buddy
Exclusive, patented Beacon Buddy device protects beacon or sonde when it gets overheated or plugged downhole; Beacon Buddy melts to regain fluid flow, minimizing damage to the electronics.
Efficiency
Check valve system minimizes fluid loss and the time it takes to reach full pressure; also eliminates backflow into the system to prevent plugging of the nozzles.
VERSATILITY
Patented lid system options to retain the lid in order to suit different drilling conditions: a two-bolt lid for easier conditions and a pinned lid for medium to hard soil conditions.
Battery life
Designed with an open cavity between the beacon antenna and the steel in the housing to extend battery life, improving productivity; lab and field tests showed an increase of up to 22 percent more battery life.
Isolators
Superior isolation for DCI® and Ditch Witch electronics; isolators prevent battery arcing and dampen shock loads on electronics, saving wear and tear.