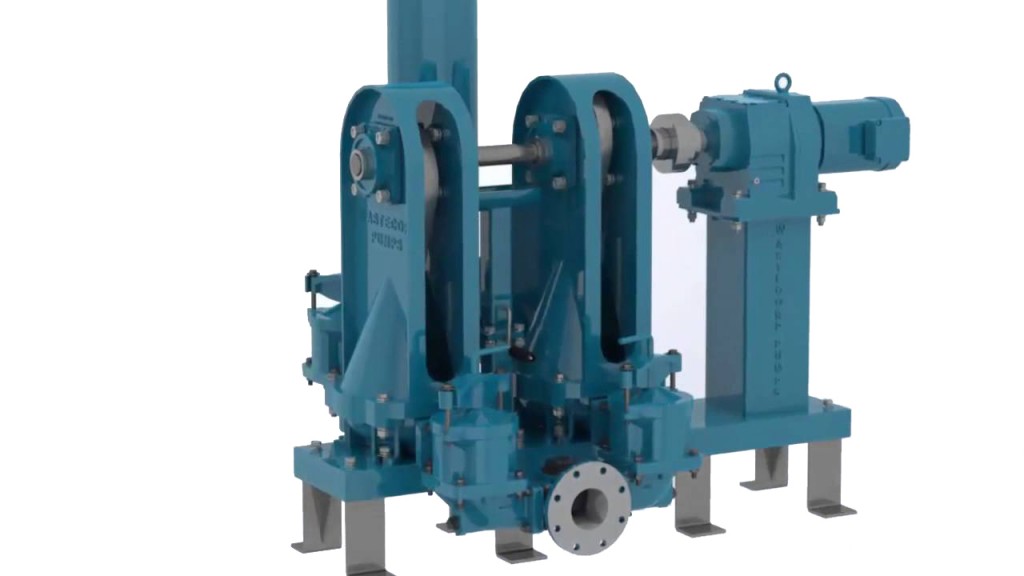 Wastecorp wasn't the first pump company to introduce double disc pumps but we have elevated this exciting pump technology to the next level. Meet the Sludge Pro disc pump product line consisting of eight pump models ranging from single disc to double disc pumps, triplex and quadruplex configurations. Sludge Pro's pump up to 502 GPM and feature a leak free design with no regular maintenance required. We offer long lasting trunnions, discs and ball valves for the ultimate pumping experience.
Features & Benefits
No Regular Maintenance Required
Sludge Pro Disc Pumps enhance your productivity by reducing the amount of time your facility spends on pump maintenance. There is no regular maintenance required and the pump is designed to make repairs quick and simple.
Sectionalized Construction
The sectionalized construction of Sludge Pro Disc Pumps allows easy access to the area in need of repair so you can get back in business quickly.
Rugged Ball Valve Design
Available in Teflon and Urethane, Sludge Pro Disc Pumps think ahead with heavy duty ball valves designed to pump out higher than normal levels of solids grit or raw sewage.
Pump Protection
Optional pressure sensors can help you detect blockages in the line or a closed valve in the system. Find trouble before it happens.
Drive Options
Select from standard electric, belt driven, hydraulic, pneumatic or engine driven systems. You'll get the drive designed for your application.
Trunnion Options
Over five options to select from. Options include Viton, Teflon, Santoprene Buna-N, Nordel and more.
Single or Double Disc Options
Other disc pump companies only offer double disc pumps. Wastecorp's Sludge Pro takes the technology one step further. We offer single or double models so you get exactly what you need.