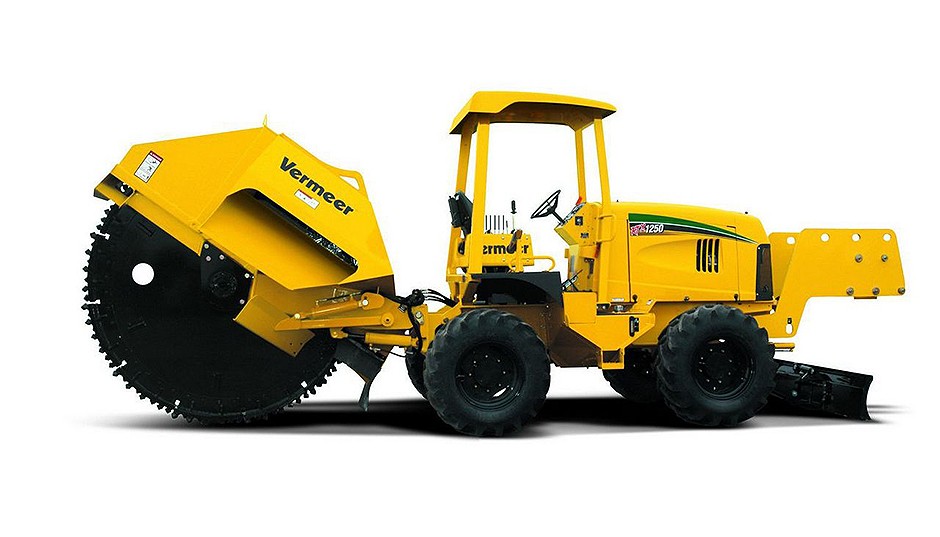 Work in a broader range of soil conditions and virtually any weather with the RTX1250 with optional cab. The patent-pending quad track system floats over muddy, sandy and other soft soils with extra stability and maneuverability.
Features & Benefits
QUAD TRACK ADVANTAGE
The optional quad track system offers reduced surface damage and increased tractive effort.
IN CONTROL
Common controls across the entire RTX lineup help operators become more efficient and productive.
AN ATTACHMENT FOR EVERY JOB
The RTX1250 has an arsenal of attachments to match many applications including rockwheels, plows, combos and trenchers.
MAKE SENSE OF YOUR TRENCH
The TrenchSense™ feature automatically pauses the forward motion of the tractor to prevent engine shutdown and recalibration of the machine controls. Once preset engine and trencher speed recovers, forward AutoCreep resumes.
KNOWLEDGE ON DISPLAY
An integrated display allows the operator to optimize machine performance by adjusting operating attachment and ground drive parameters while providing machine diagnostic information.
INCREASED POWER
When the RTX1250 engine drops from 2500 rpm to 3000 rpm under load, the horsepower increases from 120 hp (89 kW) to 125 hp (93 kW) allowing the RTX1250 to run at maximum horsepower in work mode.