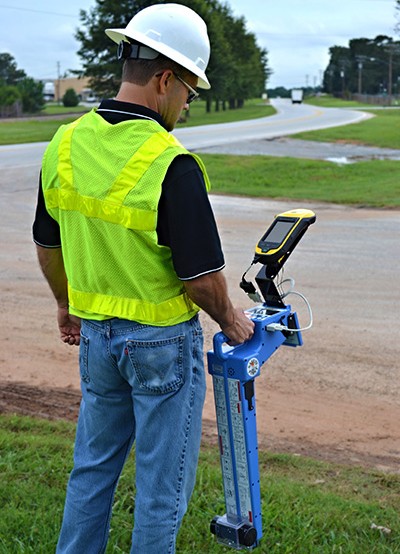 The McLaughlin Integrated Asset Management Mapper allows simultaneous utility locating and GPS mapping of both buried and surface assets.
Features & Benefits
SOFTWARE
IAMM software available for the Trimble Geo6000XT, Geo6000XH (compatible with ArcPad Version 10).
Store Data
Create and store data in a "shape" file.
ONE TOUCH RECORDING
Record locator information and GPS coordinates with the push of a single button.
EASY UPGRADE
IAMM system available to upgrade existing Verifier G2.
EASE OF USE
Limited GPS knowledge required by field operator.