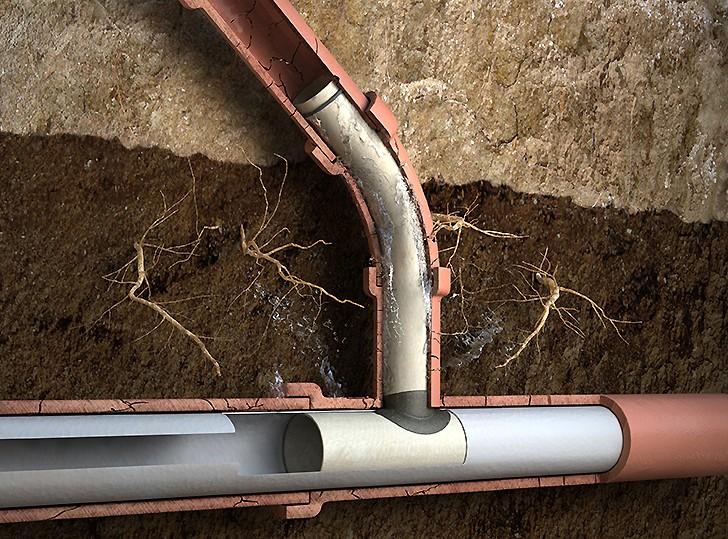 LMK's T-Liner® is a one-piece homogenous main and lateral CIPP connection liner. Both the mainline and lateral sections are formed as a structural cylinder that renews 18-inches and 360-degrees of the mainline and extends up the lateral pipe as one continuous lining.
Features & Benefits
Hydrophilic O-Rings on Lateral Tubes
It is incorporated at the upper most end of the lateral liner tube. This swelling gasket is embedded between the lateral liner tube and the lateral host pipe. This hydrophilic O-ring expands 3 to 5 times its original size in the presence of water.
Compressible Material on Mainline and Lateral Tubes
A strip of material which compresses to a standard specified thickness is used to form an engineered taper by which provides a smooth transition for maximum flow rate.
Continuous Lateral Tube
The lateral tube consists of a one- piece continuous lining from the mainline tube to the cleanout. The entire Main & Lateral lining is resin saturated and cured all at the same time thus producing a one-piece homogenous cured-in-place pipe.
Full Circle Design
CIPP linings are designed from calculations based on physical properties of the CIPP, the depth of pipe being renewed, pipe diameter and soil/hydrostatic loading. The key element in the design calculation is the CIPP being formed as a "tube or cylinder.
Lateral Indicia
The mainline portion of a T-Liner® is permanently marked with a Lateral Identification that includes the physical liner address.
Hydrophylic O-Rings on Mainline Tube
Two hydrophilic O-rings positioned on each side of the lateral connection help bond the CIPP connection liner. These swelling gaskets are embedded between the mainline tube and the main host pipe and expand 3 to 5 times their original size in water.