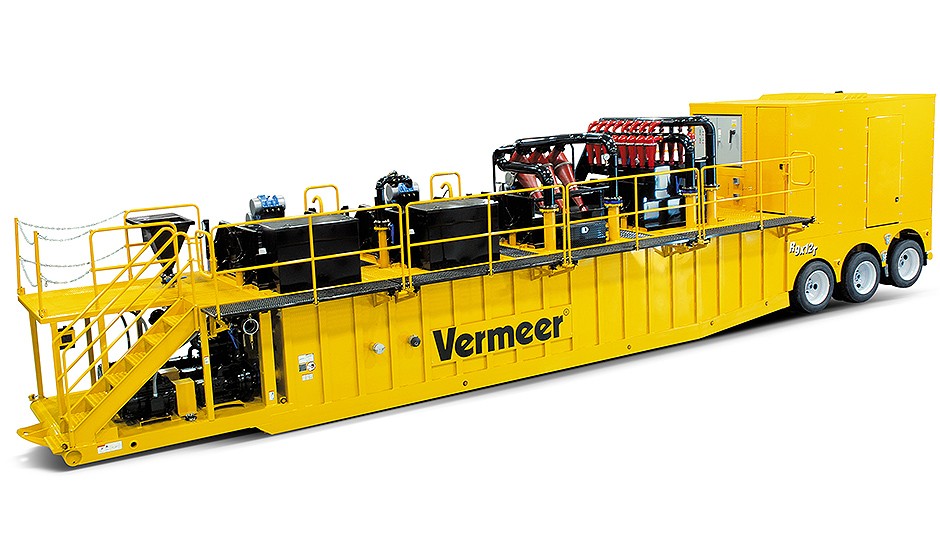 For large-scale pipeline projects with high-fluid volume needs, the R9x12T reclaimer is outfitted for optimum performance. From optional linear or orbital shaker motion that improves recycling efficiency, to features like one-level working deck and independent hydraulic jacks, the R9x12T covers every base. And it's equipped with industry-leading pumps, cones, screens and valves.
Features & Benefits
Vibration isolation
Built with the operator in mind, the R9x12T Reclaimer isolates vibration with four airbags per shaker.
CONTROLS
Centralized operator controls for convenience.
Noise reduction
The generator enclosure is designed to minimize noise.
Performance
Get all-in-one performance thanks to an optional isolated venturi nozzle that offers simultaneous mixing and recycling.
Spacious
Spacious working deck offers storage space for a pallet for convenient access to the mix hopper.