MPX Multi Platform Coring Unit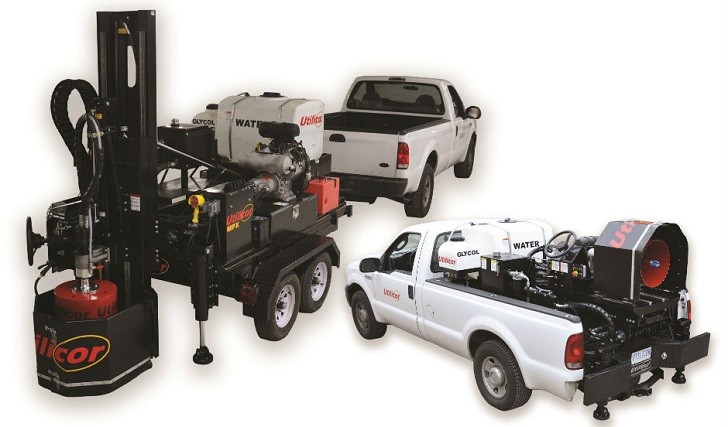 The MPX - Multi Platform Coring Unit is Utilicor's most flexible coring equipment that easily mounts on a variety of platforms: pickup trucks, flat deck trucks, service bodies or trailers. The MPX fits them all with ease.
Built on a universal base which fits within the width of even the narrowest of pickup trucks, the MPX is a truly revolutionary design. A simple bolt down pattern allows for a variety of installations, and can be swapped between vehicles easily, or even removed and stored off the truck or trailer when not required. The new, dual stage mast deployment system accommodates a variety of deck levels or trailer heights from low trailers to higher flat decks, the MPX fits them all.