Composite Underground Enclosures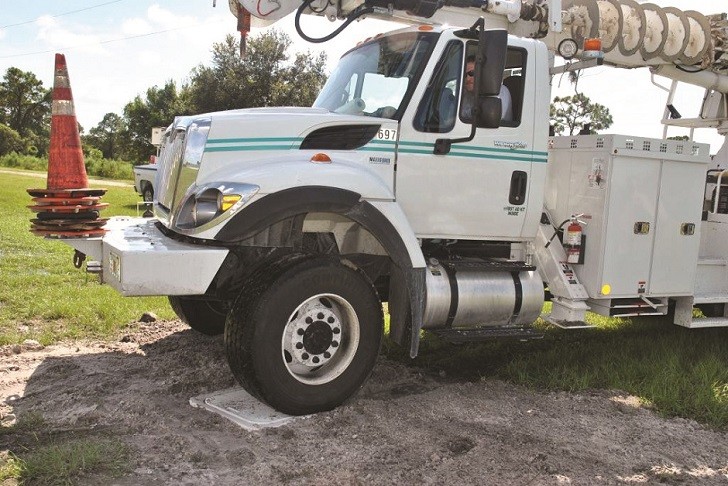 Charles Industries, Ltd. introduces its new line of Tier Rated Underground Enclosures (TRUE) with the release of its TRUE 15 Series. The TRUE 15 Series (shown under the tire) offers three sizes of underground handhole enclosures, each manufactured through a light resin transfer molding (LRTM) process utilizing advanced polymer composite materials. The result of this unique combination of advanced materials and manufacturing processes is a game-changing composite enclosure that offers significantly lower unit weight capable of meeting and exceeding industry loading requirements while still providing maximum durability and service life. Reduced unit weight also means reduced freight costs and provides safer installation for technicians compared to competitive underground enclosures.
TRUE 15 Series Enclosures are designed to meet and exceed the Society of Cable Telecommunications Engineers' ANSI/SCTE 77 2013 "Specification for Underground Enclosure Integrity" Tier 15 load requirements; vertical design load 15,000 pounds and 22,500 pounds test load and the three position structural tests; lateral, direct and centre ANSI/SCTE Tier designations are performance based and the standard by which underground enclosures are tested to ensure long service life, minimize maintenance costs, and reduce potential liability related to underground enclosures.