Trenchless pipe rehabilitation from SEKISUI SPR Americas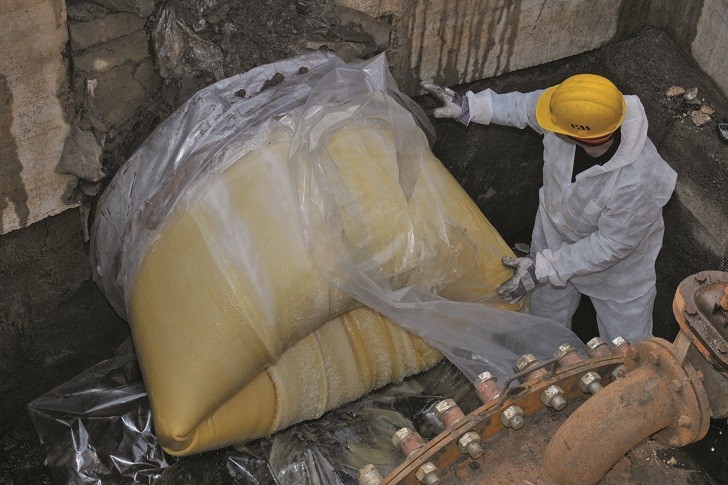 At this year's NASTT No-Dig Show, SEKISUI SPR Americas will be showcasing its trenchless pipe rehabilitation products for water, waste or storm water and industrial pipelines. Visitors can get acquainted with the pioneering pressure rated CIPP technologies - NORDIPIPE, NORDIFORCE and TUBETEX - as well as the Spiral-Wound technologies - SPR, SPR EX, SPR PE, SPR ST and SPR RO - for gravity pipes with large diameter and custom shape.
The NSF 61 approved CIPP liner NORDIPIPE is impregnated with specially designed epoxy resins which rehabilitate old drinking water pipes by on-site inversion. Curing transforms the liner into a statically self-supporting pipe meeting AWWA Class IV standards. The liner with its stand-alone feature can rehabilitate pipes with lengths over 1,000 feet and a diameter range of 6 inches to 48 inches. Last year, Aqua Rehab, licensee of SEKISUI SPR Americas achieved a huge milestone; 1,000,000 feet of NORDIPIPE successfully installed within 10 years in the U.S. and Canada. NORDIFORCE is the best counterpart for the rehabilitation of force mains meeting or exceeding the requirements of ASTM F1216. A glass-fibre reinforcement gives the liner static, self-supporting properties and allows it to withstand high internal and external pressures.