Sludge Pro Double Disc Pumps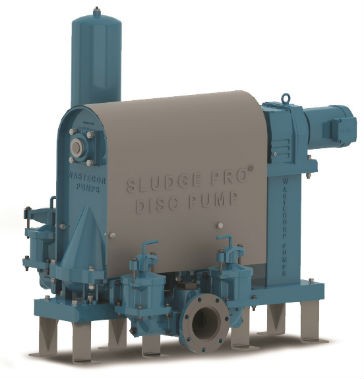 Wastecorp Pumps has launched the Sludge Pro double disc pump product line. The Sludge Pro is a revolutionary style of sewage pump that operates virtually leak-free and requires no regular maintenance. Both single and double disc pump models are available with fluid handling capabilities up to 300 gpm. 3-inch, 4-inch and 6-inch connection sizes are available with maximum discharge head up to 184 feet or 80 psi.
"Wastecorp has launched an all cast iron, maintain-in-place and easy-to-service style of double disc pump that seeks to provide public works agencies with better alternatives for their sludge handling equipment," said Marc Johnson engineering manager at Wastecorp Pumps. "Most wastewater treatment operators are thrilled that there is finally a new alternative available for double disc pumps. Having only one manufacturer of this technology for so many years is not good for operators, innovation and quite frankly not good for the pump industry."