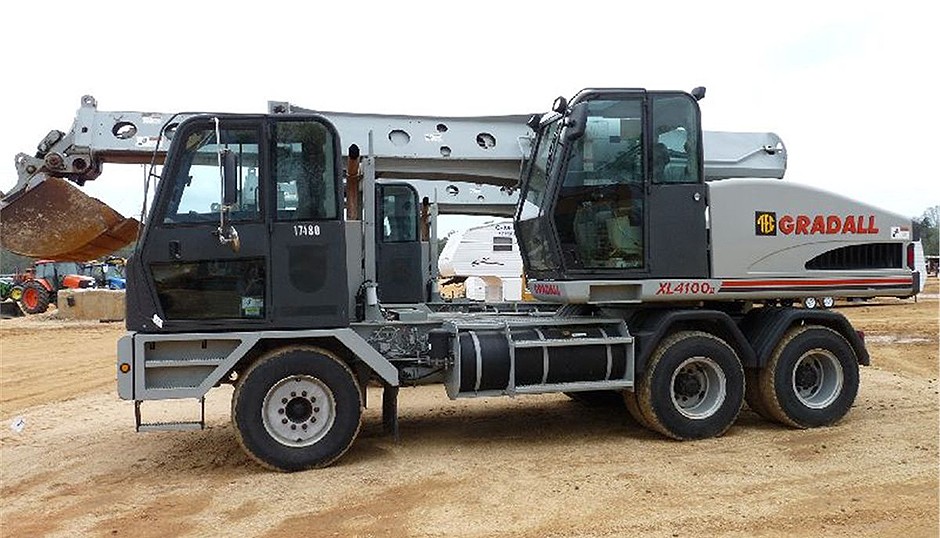 Nothing matches Gradall's blend of versatility and productivity, enabling them to do the work of many different machines, thanks to their low-profile telescoping booms that fully tilt 220°. standard on Gradall Series IV models – is a new package that includes a six-speed automatic transmission and a new transfer case. With a single Tier 4i engine, you get faster, more efficient, more productive mobility on paved surfaces as well as dirt, mud, sand and stones.
Features & Benefits
VERSATILITY
Get to work on jobsites up to 50% faster without the need to load, carry and unload an excavator from a lowboy trailer.
Reliability
Work with confidence, thanks to front axle lockout cylinders and strong box plate construction. You get a stable working platform without the need for outriggers.
Operation
Enjoy operator advantages including an in-cab switch to select the Gradall, SAE or Deere joystick controls pattern.
Engine
Power the carrier, upperstructure and boom movement with one low-emission, fuel efficient Tier 4i engine.