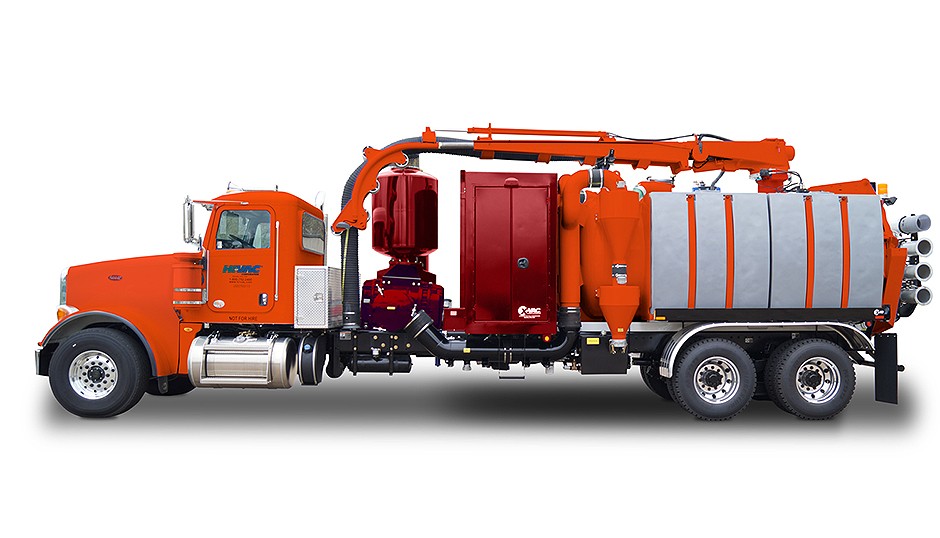 X-6, X-12 and X-15 hydro excavator trucks use state-of-the-art water pump and vacuum technology to safely locate and expose any type or size of underground utilities. Soil, sand and rock are quickly, safely and neatly excavated.
Features & Benefits
Water Pump
Standard 18 GPM @ 3000 PSI. Variable control for pressure and flow separate from blower RPM.
Cold Water Recirculation System
Includes glycol system for winterization, pneumatic purging system and a recirculation system which can be used while the unit is traveling.
Tube Racks
Tailgate mounted with ground level access.
Multifunction Remote Control
Wireless remote control for all boom functions, water pump (on/off), vacuum relief valve (open/close), all tailgate functions (open/close, unlock/lock), Emergency Stop and throttle controls.
Cyclone Separator
Dual Cyclone Separators with enlarged collection chamber.
Single Enclosure/Storage Cabinet
Large (96"W x 48"D x 63"H) enclosure/storage cabinet for protecting the water pump, boiler and hose reel from the environment. Includes access steps, internal compartment shelves, clothing hooks and an internal safety mat.