The Armor Drilling System From Vermeer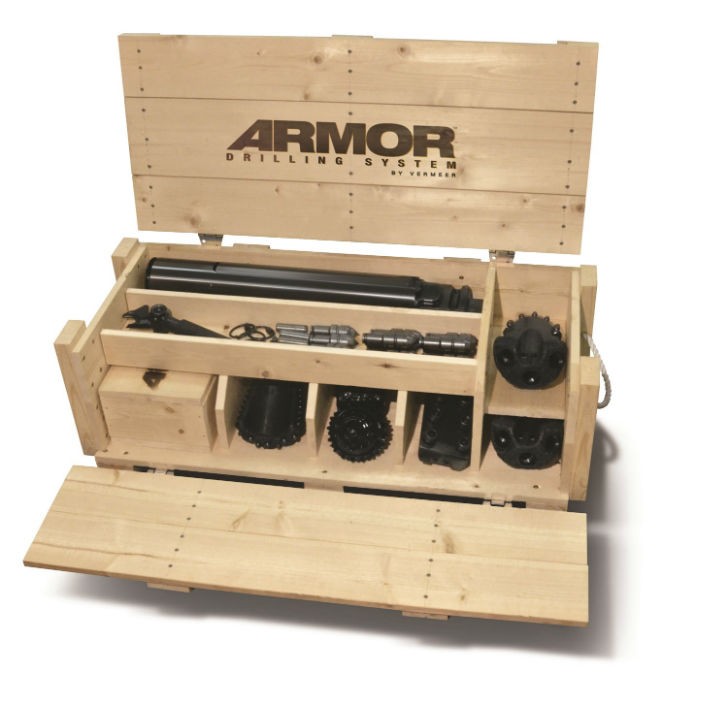 The Armor Drilling System from Vermeer is available for horizontal directional drills (HDD) ranging from 9,000 pounds (40 kN) to 100,000 pounds (444.8 kN) of thrust/pullback. The system features multiple bits, each specially configured to battle a range of ground conditions.
An innovative and patent-pending advanced bit-mounting design utilizes a solid pin for bit retention and for ease in bit interchangeability and maintenance. The housing is constructed with dual water ports that deliver up to 70 gpm (265 L/min) at 800 psi (55.2 bar) of mud flow to effectively carry cuttings out of the bore hole.
The Armor Drilling System is available at the BORESTORE at your local Vermeer dealer. It's designed to be used with the Vermeer Navigator HDD models from the D9x13 S3 to the D100x140 machines, and is compatible with comparable Ditch Witch HDD machines.